Among 20 Asian localities, South Korea is the one on the top of the sustainable development index list, under United Nations Development Programme. According to Youth Mobility Index, the SDG index is one of the factors composing to the highest score in overall sustainability factor, that contributes to high mobility advantage in three areas, namely education, employment and entrepreneur. So let us see what South Korea can teach us about sustainable development.
Good health and well-being
South Koreans are highly health-conscious as their lives are filled with slow food, organic plantation, health and fitness, high-end spas and relaxation, achieving #1 on its well-being emphasis. More importantly, South Korea had the most extensive health care system together with the National health insurance plan implemented since 1989. The government is on its schedule to increase the number of eco-friendly vehicles to 200,000 by 2020 and to expand urban forests in order to create a healthy environment.
Gender equality
Though South Korean is ranked very low for its gender equality internationally, it is still the highest in gender equality in Asia. In fact, compared to the other Asian localities, South Korea has more women in political participation and activist organisations. The #MeToo campaign is one of the examples, as it triggered movements to alter the culture and people's attitude in the
male-dominated society.
Quality education
Having been rated as the best on its education, South Korea boasts an excellent education system, even attracting overseas student to the country. The government not only boosts literacy rate in the early age of the citizens with a good mix of private and public schooling, they also support poorer students by imposing a well-funded education system. Moreover, their focus on technical education prepares students well for the future workplaces.
Internet
The Internet provides a fundamental platform for the digital economy, therefore it is a critical enabler of sustainable development. Through the Internet and the concept of brain sharing, young people can easily gain mobility through education, employment, leisure activities, and information across borders. South Korea outperformed on its IP utilisation, internet server security, internet presence and public digital service. The South Korean government is also launching a 10 gigabit per second internet service, which is 10 times faster than the current high-speed service, promoting a perfect media for information sharing in the future.
To discover what moves young Asians, learn more about the Youth Mobility Index (YMi.asia) at www.ymi.asia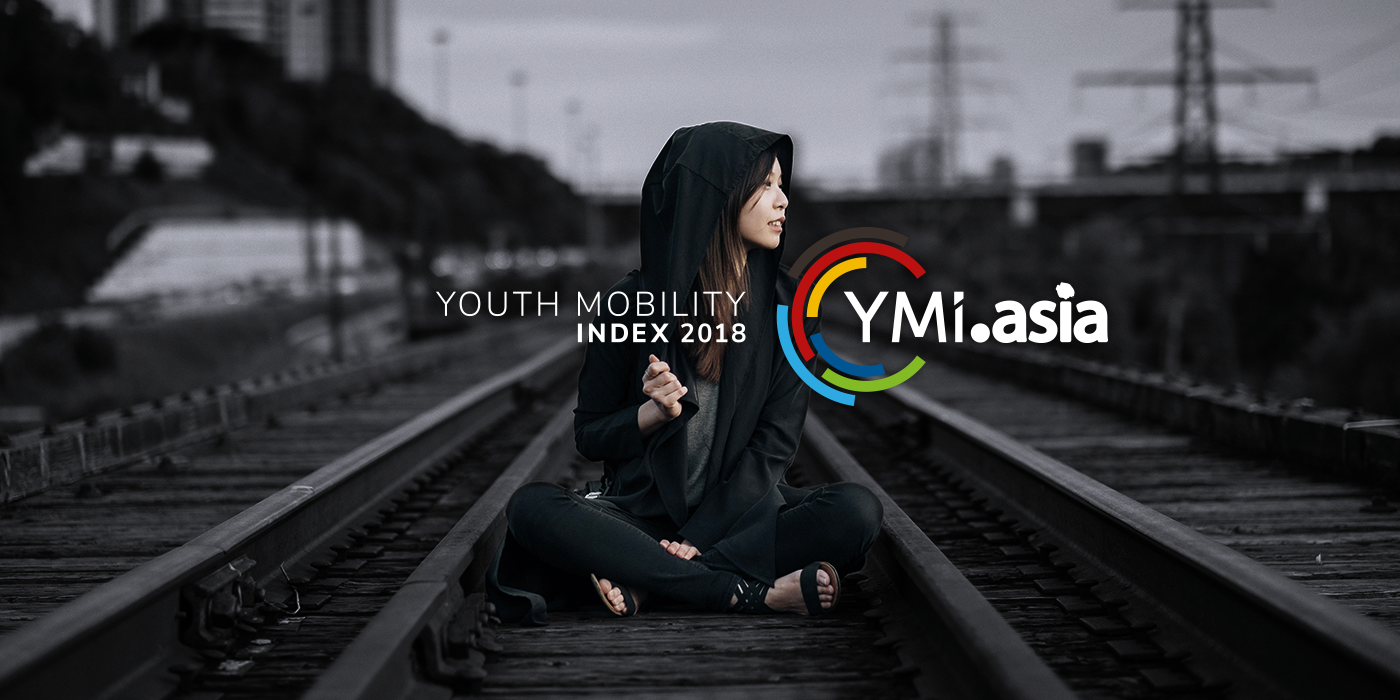 Taiwan is a nice place. This is the regular comment from almost everyone who travelled to Taiwan. However, for those young Taiwanese looking for jobs they want, they might not give the same comment. In Taiwan, though the overall employment rate remains...
read more