Taiwan is a nice place. This is the regular comment from almost everyone who travelled to Taiwan. However, for those young Taiwanese looking for jobs they want, they might not give the same comment. In Taiwan, though the overall employment rate remains around 3.7 percent in recent years, the youth unemployment rate fluctuates between 11.5 percent to 13.2 percent during 2017 and 2018. Even for those being employed, a survey shows that Taiwan's wages stay lower than its Asian tiger peers, that is, Hong Kong, Singapore and South Korea. Imagine you are one of the Taiwanese youth and how you would see your life.
The Taiwan president Tsai Ing-wen completely understands the wage crisis in the locality. Though she promised to set it one of her top priorities, there is not much improvement observed up to this moment. Compared to other Asian localities, Taiwanese youth seem very loyal to their place. Even the job market does not thrive as they want, they choose not to leave their birthplace. As per the result of Youth Mobility Index, Taiwanese young people have one of the lowest outbound mobility for employment, when compared to the other 19 Asian localities.
So why would they rather stay in a place lack of opportunities?
The report of Youth Mobility Index  gives some hints that Taiwan is low in its outbound wage motivation and overseas income advantage. Besides, their qualification reputation is relatively low compared to other places in Asia. Taiwanese youth indeed have insufficient force to pull them out of the locality. At the same time, the beautiful island actually provides their residents with excellent life experience. Again, Youth Mobility Index demonstrates that Taiwan offers the best life experience in Asia, accounting for its number of museums, wildlife reserves, rollercoasters, online gaming, eSport performance and healthcare provided. Apart from life experience, what also makes a living good is freedom and tolerance. Among 20 localities in Asia, Taiwan is also the number one locality that achieves the highest degree of freedom and tolerance. You would find the society could tolerate same-sex relationships, and people with different religions and background, and even the rights on the politics and the economy. This is why the older generations live peacefully on the island their whole life.
For the younger Taiwanese, their perspectives are of utmost importance. Going overseas for their career development is critical in developing their perspectives and mindset, which could, in turn, benefit their lifelong careers and it benefits the economy of their motherland upon their return to the locality. Being offered an unattractive package and allowance might be one of the major concerns stopping them from going. However, there are definitely ways to overcome it, such as improving one's own English proficiency or even go to your preferred locality for higher education before finding a job there so that your qualification reputation is significantly improved.
So let's get out of this locality and build your dream career.
To discover what moves young Asians, learn more about the Youth Mobility Index (YMi.asia) at www.ymi.asia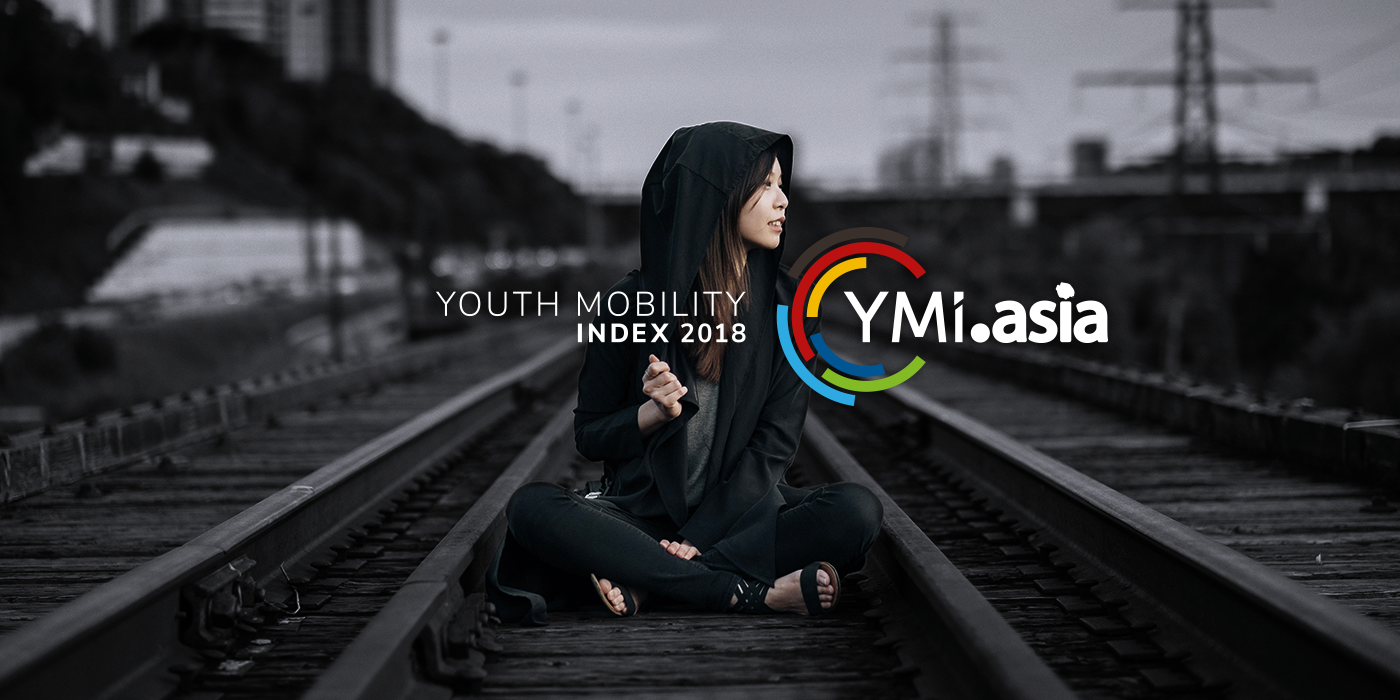 When you hear the Bhutanese government always emphasizes national happiness over economic growth, it spontaneously projects an image in our mind where you see a spectacular landscape featuring pristine mountains with monasteries under the blue sky, and the people wearing ethnic dresses and praying to religious wheels.
read more
In case, you are one of those looking for the right education institutions instead of the best or world-renowned institutions, Malaysia is probably your choice.
read more