When we talk about the higher education institutions in Asia, Singapore, Hong Kong or China cross our mind instantly. The reason is simple. These localities occupy the top-10 list of most university rankings, such as Time Higher Education, and QS World University Rankings. But in case, you are one of those looking for the right institutions instead of the best or world-renowned institutions, Malaysia is probably your choice.
1. University Standard
In the past, Malaysia is rarely a choice of study destination. By accumulating experience in higher education, Malaysia is evolved into a hub for higher education and there now actually are quite a lot of popular universities in Malaysia, providing subjects meeting assorted needs of international students especially engineering and social science. For example, Universiti Teknologi Malaysia offers chemical engineering course that is ranked 100th, and 53rd for its engineering and environment course in the world; Universiti Sains Malaysia offers electrical & electronic engineering course that is ranked top 50 worldwide and is named as Malaysia's top research centre; Universiti Kebangsaan Malaysia offers engineering and technology that is ranked 88th, and social policy and administration that is ranked 100th; Universiti Malaysia is ranked 22nd for its engineering & technology, and ranked 30th for its electrical & electronic engineering. The last but not least, these institutions boast world-class campuses with state-of-the-art facilities, such as University Utara Malaysia that provides its students with the country's greenest campus with golf course and go-kart circuit.
2. Tuition fee and living cost
In spite of the remarkable quality of the higher education standard in Malaysia, the tuition fees remain comparatively low in Asia. For example, on average a local college charges around USD 7,500 to USD 15,000 for a three-to-four-year programme for international students, which is definitely cheaper than that of Singapore and Hong Kong, which, for example, National University of Singapore costs around USD 21,400 to  USD 27,400 per year, and Hong Kong University charges around USD 15,400 to USD 18,700 per year. Besides, the living cost is way much lower than that of other Asian localities. Spending USD 450 per month is more than enough in Malaysia, which includes accommodation per month in an apartment off-campus (ranging from USD 75 to 150), food expense (estimated to be USD 150 to USD 225), mobile phone bills, stationery, and even personal expenses.
3. Multicultural
In Malaysia, over 62% of the population speak English and this creates an ideal environment for language practice. Moreover, Malaysia is one of the most multicultural nations in Asia as it has influence from its neighbouring countries such as Thailand, Indonesia, and Brunei as well as influences from British ruling period and the immigrants from China. The diversified culture makes both the university and the society a good place to train up one's ability to adapt to the future workplace.
4. Travel capacity, food, climate
The best part of studying or working overseas would be the opportunities to travel around the locality. Malaysia is one of the best choice regarding this aspect as it provides a great travel capacity such as the well-developed transportations and flight routes connecting to travel destinations such as Langkawi, Penang, Malacca City, Kota Kinabalu, and even to Southeast Asia countries such as Thailand, Singapore, Indonesia, Cambodia, Vietnam, Laos, and Myanmar.
5. Startup ecosystem
It is a good news for new graduates with an entrepreneurial mind since the startup scene in Malaysia is growing at a remarkable pace. Malaysia enjoys its strategic location in Southeast Asia which is especially good for business across ASEAN countries. More and more potential investors are seeking investment opportunities, while there are fair amount of startup grants and funding sources available in Malaysia, such as Cradle CIP300 and Idea River Run.
To discover what moves young Asians, learn more about the Youth Mobility Index (YMi.asia) at www.ymi.asia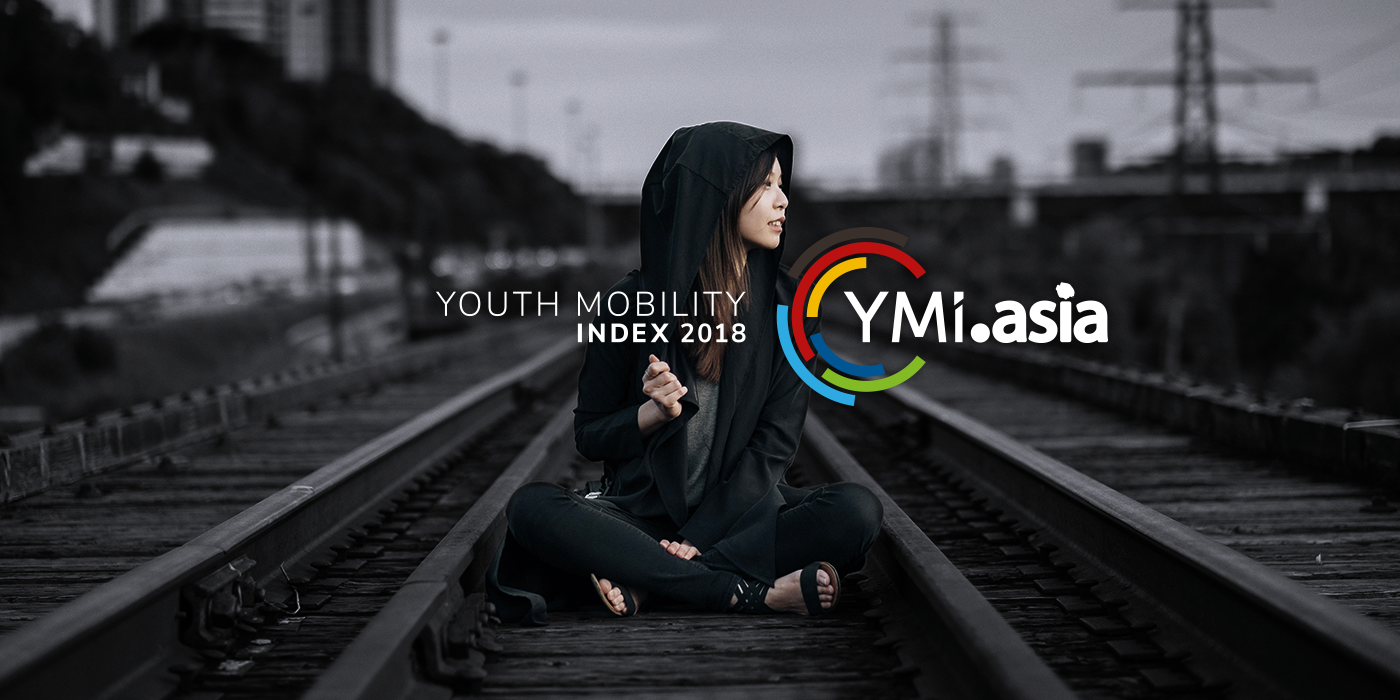 Taiwan is a nice place. This is the regular comment from almost everyone who travelled to Taiwan. However, for those young Taiwanese looking for jobs they want, they might not give the same comment. In Taiwan, though the overall employment rate remains...
read more