If the cost of living is one of your worries when considering a destination to study or kickstart a career, you are not alone. To measure the Youth Mobility Index, DotAsia Organization collected over 500 data points which includes the comparison of living cost in 20 localities across Asia. And here are some insights from DotAsia Organization to share especially if you are considering the top five localities from the inbound mobility list in Youth Mobility Index:
1. Singapore
Singapore attracts expats from all over the world for its numerous top rankings such as on its level of smart infrastructure and business environment. However, the lion city defeats tons of new comers by its unaffordable living expense. The average rental for a one-bedroom apartment in city centre could cost up to US$2277, slightly less than that of Hong Kong, while the expenses for an imported beer and a three-course meal at a mid-range restaurant are the highest in Asia. For example, an average bar charges US$7.6 for an imported beer, and a dinner for two persons at a mid-range restaurant cost US$45.6 on average. In case you would like to maintain a healthy lifestyle, you are more recommended to a wealth of free things such as running and cycling instead of joining a fitness club membership that charges an average fee as high as US$105.3.
2. Hong Kong
We all know that Hong Kong and Singapore have been long neck-and-neck in most comparisons including the living cost. And Hong Kong overtakes Singapore as the most expensive place to live. In Hong Kong, the average rental for a one-bedroom apartment costs from US$1529 to US$3059. Therefore, living outside of the city centre is an option. Even you opt to eat at home, you have to pay US$4.61 on average for one kilogram of bread. If you really take Hong Kong as your destination, consider taking public transportation instead of driving as Hong Kong is the most expensive city in the world for fuel (US$1.73 per litre). Sorry to all coffee aficionados that Hong Kong offers the most expensive coffee in Asia, for example, Starbucks offers a tall Caffe latte at US$4.35.
3. South Korea
Regarding the cost of living, South Korea stands in the middle among these five Asian localities. For example, buying a pair of Levi's jeans in South Korea is cheaper than that of Hong Kong and Taiwan, but more expensive than that of Singapore and Japan. Luckily, there are loads of local brands as alternatives to dress in a K-pop style. Taking a taxi in South Korea is less expensive than in Japan and Hong Kong, and only slightly more expensive or almost the same as that of Singapore and Taiwan. The good news is you could enjoy the Internet at the most affordable price in South Korea, which could be as low as US$18.69 for unlimited data per month.
4. Japan
Though you could enjoy less expensive apartment rental and meals at mid-range restaurants in Japan when compared to Singapore and Hong Kong, please expect the highest expenses in Asia when taking a taxi, public transportation or even ordering a McMeal at McDonald or watching a movie in Japan. The Nippon nation is not for the faint-hearted especially when taking a taxi which starts at US$4.04 and charges US$3.86 per km. A 6-km journey could cost you up to US$ 50 during the peak hour. In addition, try your best to stay calm when you pay for a McMeal at US$6.4 and a movie ticket for US$16.93 on average.
5. Taiwan
If you want a locality with high mobility and low living cost, Taiwan is a choice for you. Taiwan offers the cheapest apartment rental, meals and beers. It is quite easy to find a one-bedroom apartment in the city centre for US$560. For a meal for two in a mid-range restaurant, it only costs around US$30.54 so that you will have an extra cent for an imported beer priced at US$2.14 on average. However, if you are looking for a pair of Levi's jeans, you will get a surprisingly high price tag, US$ 89.97, which is the highest in Asia.
In case you care about the happiness level, these Asian localities are equally disappointing according to Youth Mobility Index. For example, Singapore (#18), Hong Kong (#20), Japan (#17), and South Korea (#19) ranked low on the cost-happiness performance while Taiwan is slightly better, being ranked at #14.
To discover what moves young Asians, learn more about the Youth Mobility Index (YMi.asia) at www.ymi.asia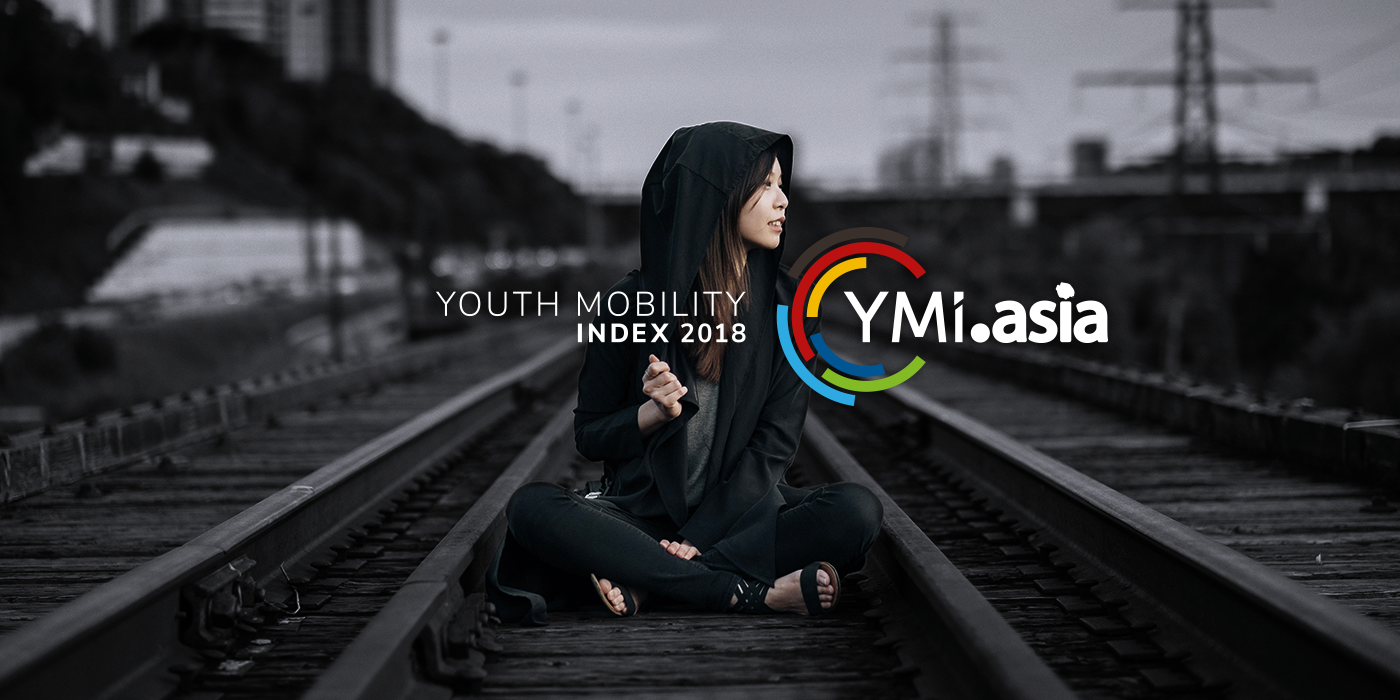 Taiwan is a nice place. This is the regular comment from almost everyone who travelled to Taiwan. However, for those young Taiwanese looking for jobs they want, they might not give the same comment. In Taiwan, though the overall employment rate remains...
read more
If you are asked what makes an ideal environment for startups, you would probably say money, people and support. Hong Kong exactly got everything an entrepreneur would need to start up a business. Additionally, the locality enjoys its proximity to mainland China which brings more benefits to the entrepreneurs in Hong Kong.
read more