There is no better time to start a business in Indonesia. Entrepreneurs in Indonesia are enjoying the most ideal business environment in the history of startups. As per the report of Youth Mobility Index 2018, Indonesia is ranked #7 on its startup capital availability among 20 Asian localities. At the same time, the emerging economy of the country accelerates its living standard, creating consumer market demand for both products and service. With such wonderful condition for incubation, it's time for the Indonesian entrepreneurs to take action!
Endless funding opportunities
If your business is at the very initial stage or is about to take off, there are regularly held events in Indonesia you cannot miss. The purpose of attending events is to have experience sharing from pioneers or meetups with investors to pitch your ideas. Check out platforms like INC42, Block71 JAKARTA, and 1000 startup.
On the other hand, venture capitalists coming from either the local or overseas such as US, South East Asia or China are completely optimistic about Indonesia's startup scene while keeping an eye on any possible investment opportunities.  Over the last five years, Indonesian startup investment has grown 68X, reaching $1.4B in 2016 and hitting $3B in just the first eight months of 2017, forming a booming startup-investor ecosystem. Some active players include East Venture which invested in Tokopedia, Groupon and Kudo; ideosource which invested in Bhineka; Gree Ventures which invested in Bukalapak; Ardent Capital which invested in Snapcart; and the world-renowned incubator, 500 Startups which invested in Qraved and Zeemi.tv.
Increasing market demand
The economy of Indonesia, especially on the digital side, is thriving as over 50% of the entire population are internet users whilst nearly one-third of them are active users. With this massive population of tech-savvy people, the market derives a fast-growing digital consumer demand. For example, citizens are eager to get smart solutions for their convenience in daily life. Therefore, startups related to finance service, payment gateways or peer-to-peer payment system tend to easily catch the eyeballs of investors.

(source: We are social)
Great example to follow
Though the startup ecosystem in Indonesia is not totally mature, for those newcomers in the startup business, there are some huge pioneers who already set foot on the adventure routes. Go-Jek is definitely a great success in the history of Indonesia for the newcomers to follow.  The co-founders started from a humble beginning by accurately addressing the needs of the locals for ride-hailing service. Having a thorough understanding in the market, their service is absolutely a smart solution to the locals, such as its transport offerings including motorbikes, cars and taxi, delivery service, massage service and p2p payment system. Having capital sprayed by giants and investors including Temasek, Allianz X, Tencent, JD.com at the right time, Go-Jek went on an ideal venture scale. More successful examples are there, such as Tokopedia or Traveloka. If you would like to learn from failures, there is even an event where entrepreneurs share their failure startup stories so you would know what to avoid.
To discover what moves young Asians, learn more about the Youth Mobility Index (YMi.asia) at www.ymi.asia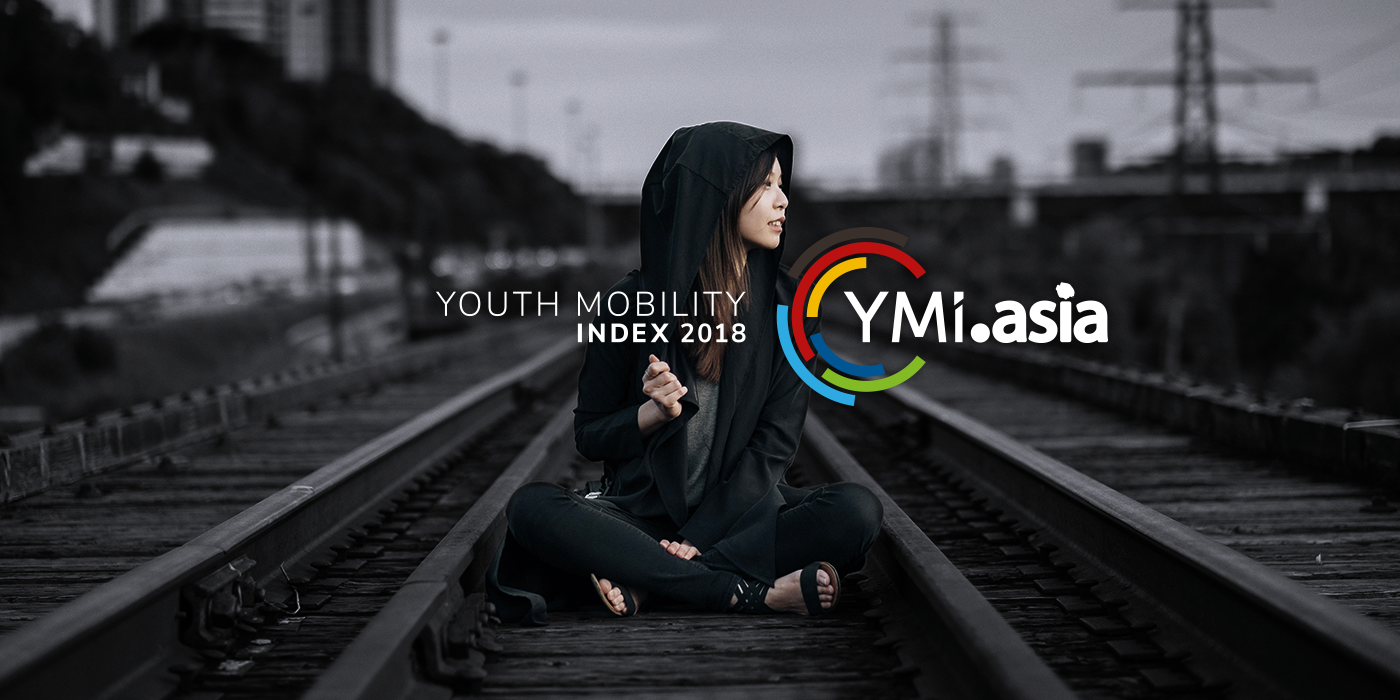 Taiwan is a nice place. This is the regular comment from almost everyone who travelled to Taiwan. However, for those young Taiwanese looking for jobs they want, they might not give the same comment. In Taiwan, though the overall employment rate remains...
read more