Following the end of Vietnam War in the 1970s, the local Vietnamese experienced the unprecedented large-scale outbound mobility as they fled Vietnam by taking refugee boats heading to neighbourhood localities such as Australia, Indonesia, Malaysia, Philippines, Singapore and British Hong Kong.  The mobility continued in the following decades and part of the Vietnamese refugees was luckily resettled to other developed countries in Europe and America on humanitarian grounds.
More than 40 years after the war, the Vietnamese youth population got a different fate, though with similar mobility. As per the report of Youth Mobility Index, Vietnam is low on its outbound mobility for either education or career, meaning the youth is less likely to move out of their country for opportunities. However, they move within the country to follow urbanization in search of opportunities towards cities including Ho Chi Minh City, Hanoi and Danang, chasing the surging waves of the thriving economy fuelled by the strong growth in export and the continuous inflow of foreign capital from international corporates especially those from IT industry, such as Intel and Samsung. Though some youths are underpaid or even unemployed, they still live up to their dream life by hanging in there with favourable living factors such as low-cost rental and internet service with high speed-to-cost performance.
This generation of digital natives in Vietnam is highly competitive and tech-savvy. Apart from being hunted by the tech giants, thousands of them choose to start their own business in Ho Chi Minh City, the place poised to be Asia's Silicon Valley. These passionate entrepreneurs are lucky to receive financial and training support for their startups from the government. With encourage from the government since 2000, thousands of foreign-educated graduates return  to their homeland to join the force for the country's mushrooming startup scene, abundant talent supply and favourable business environment.
42 Nguyen Hue located in downtown Ho Chi Minh City is an iconic building representing the new waves of youthful entrepreneurial power – – unique, energetic and aspiring. It houses a great selection of bookshop, cafes, boutiques and shops as well as eateries serving international gourmets, which is a makeover from the decades-old building that was home to prestigious government officials back in the 1960s. The shop tenants were once ordered to shut down due to the tenant regulations. Luckily nothing was implemented up to this moment, allowing those quirky little shops to run a business as usual while demonstrating the importance of freedom and tolerance in the world of creativity.
The same circumstance happens in the digital world since the latest cybersecurity law consisting of increased censorship and data processing procedure is approved recently for protecting the regime from online disruptive behaviour. Some of the country's popular platforms such as Facebook and Google and other technology companies might have to abide with it by sharing user's data. Though it's not clear whether these tech giants have done that,  over 10,000 Vietnamese Facebook users signed a petition to urge the social media platform to reveal related information, worrying about possible threats to the speech freedom and the digital economy.
So what will be the fate of the Vietnamese youth? Is the government going forward or backwards?  In a nutshell,  as the American psychologist, Rollo May said, freedom is man's capacity to take a hand in his own development, and it is our capacity to mold ourselves.
To discover what moves young Asians, learn more about the Youth Mobility Index (YMi.asia) at www.ymi.asia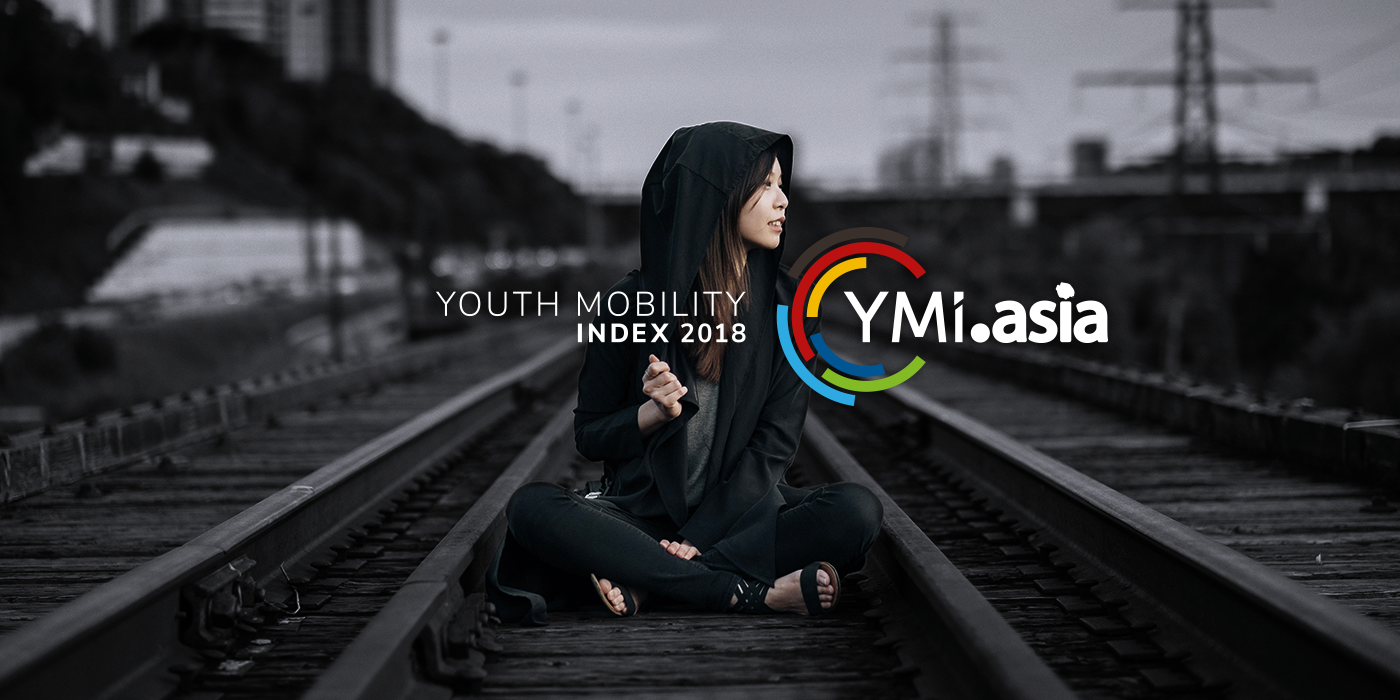 Taiwan is a nice place. This is the regular comment from almost everyone who travelled to Taiwan. However, for those young Taiwanese looking for jobs they want, they might not give the same comment. In Taiwan, though the overall employment rate remains...
read more