It was my own experience in China. During a recent business trip, when I entered a small eatery for a quick dinner, I was the only who asked for a menu and food ordering service. Later on, again, I was the only one who asked for a bill as the other simply walked out of the restaurant right after finishing their dishes. Everyone uses WeChat, the dominating mobile-messaging service on the mainland that does not only provide free video calls, instant group chats and files transfer service, but also support e-Commerce service with a cashless payment system for industries such as food and beverage, and retails. (Above image source: Sinchen.Lin via Flickr, CC BY 2.0)
WeChat has become a way of life for a majority of the population. According to the latest WeChat Economic and Social Impact Report, in China, 34% of the total mobile traffic was made through WeChat, when compared to North America, Facebook only composed 14% of the total mobile traffic. Among those young users of WeChat, in 2017, up to 97.3% of them use WeChat pay, the portal's exclusive payment system, and the percentage was more than two-fold of that in 2015. This all-in-one app actually takes up almost every point of contacts for a citizen inevitably, including exchanging business cards, shopping online, settling utility bills, booking and paying for taxis, ordering food delivery or even booking travel tickets and healthcare service, driving a total of RMB 333.9 billion traditional consumption.
Winning the hearts of nearly one billion active users, WeChat injected tons of creativity into the system during the evolution. Launched in 2010 by the tech giant Tencent, WeChat becomes the very first mobile-only messaging app on the mainland. In less than a year, it launched video clips function and a "find a nearby user" function by simply shaking your phone. By 2012, it seemed that the entire nation was scanning QR codes everywhere for promotional details since WeChat brand and public accounts took center stage, while brands and celebrities were eager to attract their potential customers or fans through WeChat. With the launch of WeChat Wallet, the WeChat store business rocketed as you could buy everything, including Xiaomi mobile phones. The payment system is not limited to online stores but also extended to those physical stores of retail chains in the country and even overseas. In recent years, WeChat enabled money transfer functions, such as creating the gimmicky red packet campaign which allows you to do the rituals during Chinese New Year or even promotional money rebates through mobile phones. Another fantastic function allows users to wave their phones at a television so that they could interact with other viewers at the same time. Other appealing functions include mini-game, scan-to-translate function, and the all-in-one account called WePage for brands and retailers.
Going above and beyond a social media platform, WeChat possesses other incredible functionalities such as facial recognition, linkage to ID cards and tax management. Being heavily endorsed by the government, in Guangdong, the app is used as an underground train pass, for scheduling a marriage registration and even filing a divorce.
However, unlike other instant messaging apps such as Whatsapp, Line and Telegram,  the app does not equip end-to-end encryption to protect data between two communicating parties. It was reported that politically sensitive messages and images were constantly filtered out without users' notice. So imagine as the app grows bigger and bigger to an extent that you cannot live without it but under an environment enclosed by the great firewall, how will the ecosystem become in this universe of WeChat?
To discover what moves young Asians, learn more about the Youth Mobility Index (YMi.asia) at www.ymi.asia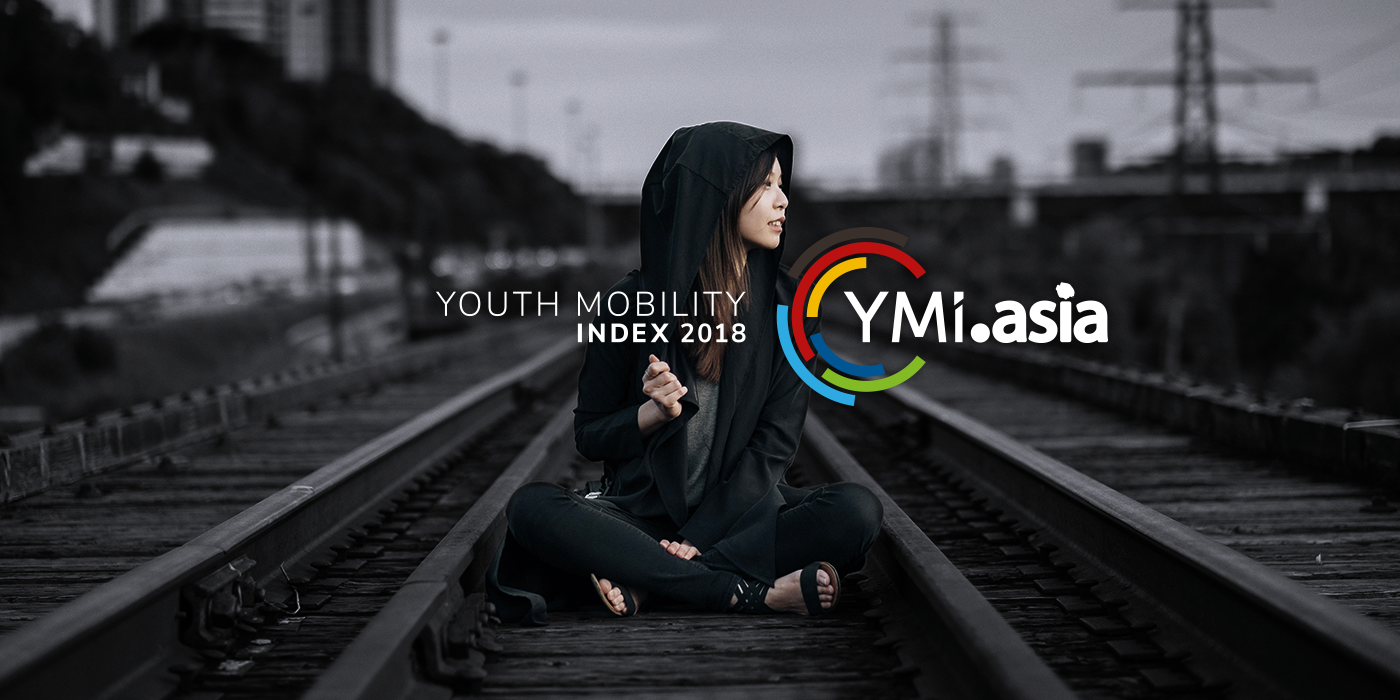 Taiwan is a nice place. This is the regular comment from almost everyone who travelled to Taiwan. However, for those young Taiwanese looking for jobs they want, they might not give the same comment. In Taiwan, though the overall employment rate remains...
read more