If you feel tired of your current working and living environment, you should probably be moving forward. Getting out of a comfort zone has never been easy for anyone and that is why it is common to see people around you grumble and work reluctantly at the same time. However,  a determined mind with a passionate heart to follow your dream life could possibly pull you out of the state of inertia. Moreover, an appealing location out of your locality is even a strong force of attraction. What about Thailand?
Affordable living
One of the biggest attractions of Thailand is definitely its low cost of living, especially when compared to those localities in the North Asia region, such as Hong Kong, South Korea and Japan.  By eliminating the financial burden such as rental and daily expenses, you will gain much more freedom on your choice of jobs, length of working hours or even the days you work. Imagine paying a monthly rental ranging from USD 350 to USD 1300, you are free to pick a one-bedroom apartment in the center of  Chiang Mai, Phuket or Bangkok as your base. The cost of living is never a worry as a coffee or a dinner never costs more than USD 5.
Better quality of life
Everyone knows Thailand is a food paradise. Be it the snacks from street stalls, seafood ingredients from fresh markets or a decent dinner in any fine dining restaurants, it never cost all your bahts. If you are a coffee fan, you come to the right place as Thailand is one of the world's biggest coffee producers while its scene of specialty coffee is thriving, with high-quality coffee available at stores such as Gallery Drip Coffee or Rist8to for reasonable bahts. For those who love travelling, Thailand serves as a hub where you could conveniently travel locally or fly to any localities in South East Asia, which has become one of the habits of those expats living in Thailand.
Community support
If you are lucky you could work remotely (such as one of these jobs), Thailand is the perfect place for digital nomads. Chiang Mai and Bangkok are both selected by CNN HYPERLINK "https://edition.cnn.com/travel/article/travel-popular-cities-digital-nomad/index.html" Travel as top cities of the world for digital nomads. Though the word "nomad" might derive you some lonesome, a digital nomad in Thailand is never alone.  Just get out of your apartment and there are countless co-working spaces in cities like Chiang Mai, Bangkok, Phuket, to welcome the arrival of digital nomads. Some even offers swimming pools and entertainment. If you are seeking more meetups, activities or networking events, Thailand got plenty of very well-established community groups to satisfy these expats' needs, here is a list for your reference:
The land of smiles
DotAsia's Youth Mobility Index put Thailand on the top of the list for social tolerance. The nation is comparatively open and LGBT-friendly. You could easily tell or spot LGBT persons in public as they all live an open and honest life as the society accepts their existence, though discrimination still exists in occupational and legal situations. In general, Thai are friendly, gentle, polite and graceful. Buddhism, followed by over 90% of the Thailand population, is an important cause defining the gentle and hospitable Thai characters.
Government supporting SMEs
In case you got a bigger ambition to establish a foreign business in Thailand (regardless of limitation from Foreign Business Act), it is the prime time right now. The Thailand government recently announced a set of goals to support SMEs and promote Thailand as a startup hub. The measures include the joint forces from the Industry Ministry with state agencies to develop a  Big Data resource base for SMEs and setting up Industry Transformation Centres to boost digital transformation.
To discover what moves young Asians, learn more about the Youth Mobility Index (YMi.asia) at www.ymi.asia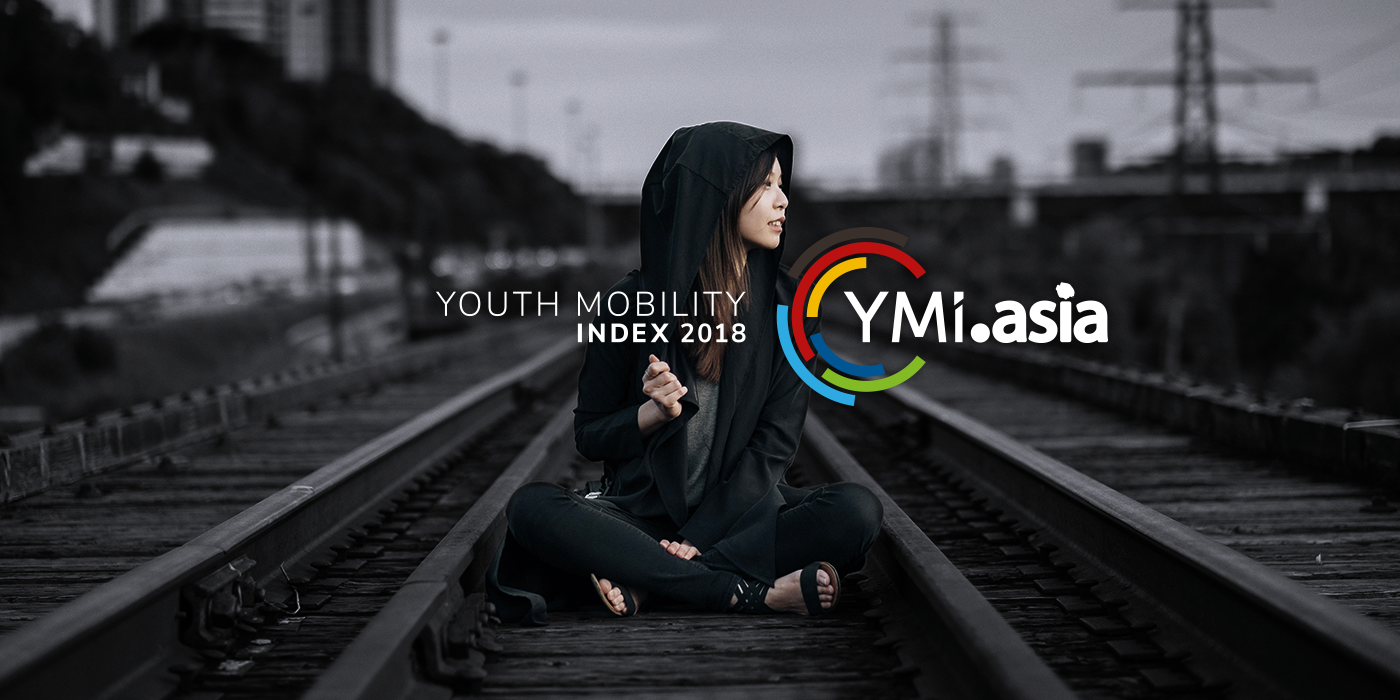 Taiwan is a nice place. This is the regular comment from almost everyone who travelled to Taiwan. However, for those young Taiwanese looking for jobs they want, they might not give the same comment. In Taiwan, though the overall employment rate remains...
read more