As reported in Pwc's Annual Global CEO Survey, by 2020, Millennials will be dominating and form more than 50% of the workforce. The CEO respondents in the survey said attracting and keeping younger workers is one of their biggest talent challenges, which is aligned with what stated in YMI Report 2018 that today's youth is opting for mobility as a progressive form of stability. To attract and retain best talents, modern workplace design has become an important tactic. Large-scale firms in Asia, especially those Millennials-dominated tech giants, incorporate a workplace design adapting to their preference. Through these design features, you might get to know Millennials better.
Eagerly embrace technology
You cannot keep the young workforce happy only with access to smooth and stable Internet connection. To win the hearts of the Millennials who possess a wealth of digital knowledge, a tech-savvy environment is within expectation. The recently opened Tencent's headquarter in Shenzhen features face recognition technology and indoor GPS to assist navigation in the 340,000-square-meter premises. Inside the headquarter of Alibaba in Hangzhou, a gigantic LCD monitor with the same size of the one in movie theatre shows a world map displaying the real-time customer activities.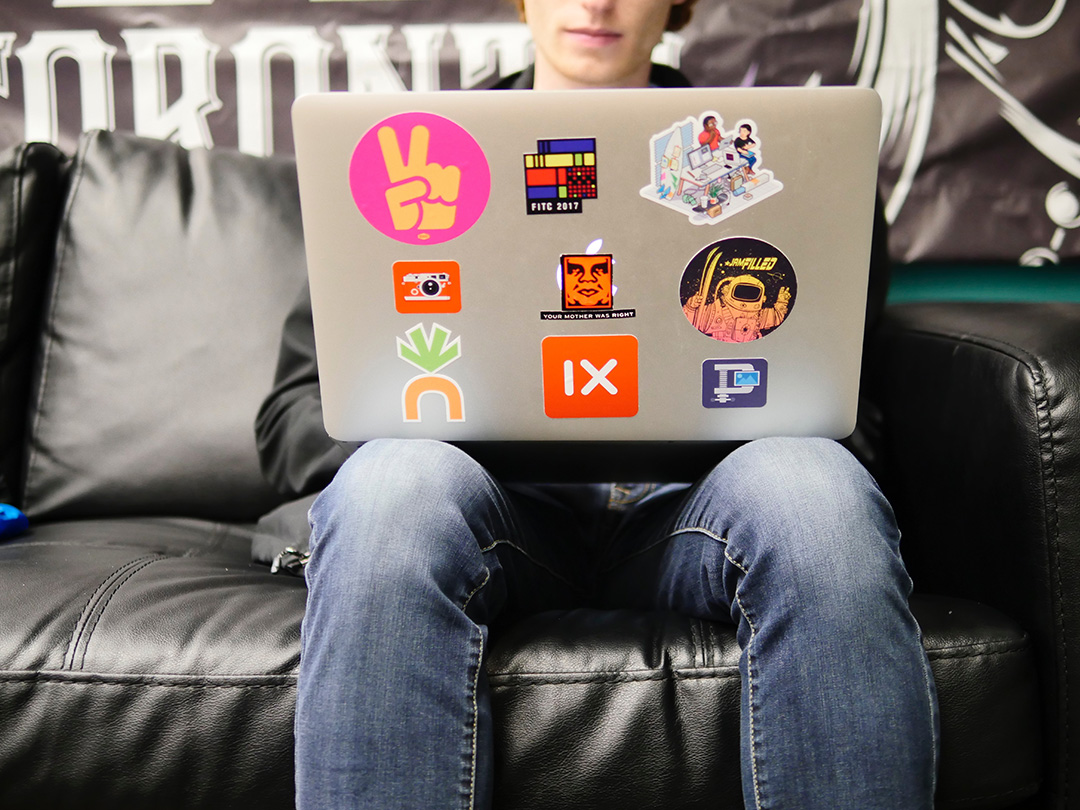 Health and wellness
Compared to boomers and Gen-x staff, Millennials obviously are more health-conscious. To fulfil the staff's needs in the area, the modern workplace design is filled with ideas related to health and wellness. Tencent's headquarter in Shenzhen provides every staff with a height-adjustable desk and an ergonomic office chair.
In addition to the fitness facilities for those healthy Millennials, Hysan Development's office tower in Hong Kong features an indoor running track, spaces for yoga and spa. Tencent Shenzhen even hires a full-time fitness instructor to assist the team in the gym.
Move fast and be creative
Millennials favour everything fast and efficient, as walls are coming down for a non-hierarchical work culture infused with open and fearless communications. Offices like Facebook in Singapore that offers vending machines to dispense free necessities such as keyboards to save up precious time of the smart and busy team. Tencent's 100,000-square-foot office located in Guangzhou features an open-plan workspace so that staff could reach everyone including the top executives. To foster creativity, office design has to bring varied styles and atmospheres, be it lying on beanbags or down the slide in the playground-like space. Such mobility encouraged within the office prevents brains from getting stupider after sitting at a designated desk for too long.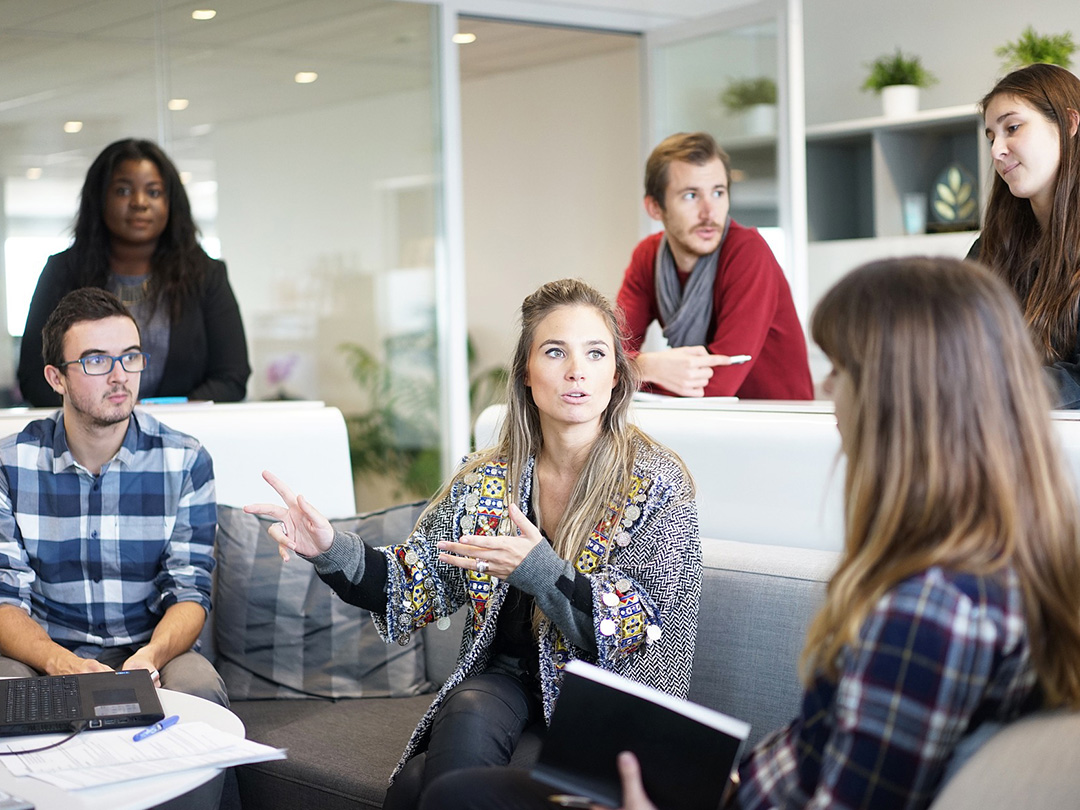 Collaborator over independent worker
The isolated working style seems not the Millennials' cup of tea. The rise of co-working space dominates most workplaces nowadays. Facebook office in Singapore consists of open spaces and breakout areas on each floor to allow the collaborative Millennials converse and exchange ideas. Both Google office in Singapore and Tencent office in Shenzhen have a campus-like layout, encompassing open lounges and an abundance of open space to encourage casual meetings.
Love to socialize
To Millennials, workplace does not merely mean work. It's a place for socializing. Office designer has taken this into consideration. A draft beer bar and mah-jong games are available to the sociable staff at the Facebook office in Singapore, not only for relaxation but also for mingling with fellows. The headquarter of the Japanese casual-wear enterprise, Uniqlo City, employs the concept of "city" that reinforces the sense of belonging and community, for instance, by featuring the main circulation zone and a "main street" for socializing.
Combining personal life to work
Facebook office in Singapore maintains fully-stocked kitchens on all floors, complimentary for staff self-service, while a team of chefs prepare three meals per day including gourmet dishes, making Millennials feel like home and combine their personal life to work, without a desire to leave. The meticulously designed office of Twitter in Singapore features a marble-top kitchen island, Peranakan-inspired floor tiles and many more Asian influences. Being able to relax and work in the same office is the Millennials' way of work-life balance and that's why Play Stations and pool tables are commonly found in modern workplaces. Who cares about the working hours or the time at the desk!
***
Google in Singapore  http://i.go.asia/2F3Xxij
Facebook in Singapore  http://i.go.asia/2EJx2Ru
Alibaba in Hangzhou  http://i.go.asia/2F4NSIi
Tencent in Guangzhou  http://i.go.asia/2ByfRA6
Tencent in Shenzhen  http://i.go.asia/2Bvav8N
Hysan Office Tower  http://i.go.asia/2GhGo3X
Uniqlo City in Tokyo http://i.go.asia/2BZAEh1
To discover what moves young Asians, learn more about the Youth Mobility Index (YMi.asia) at www.ymi.asia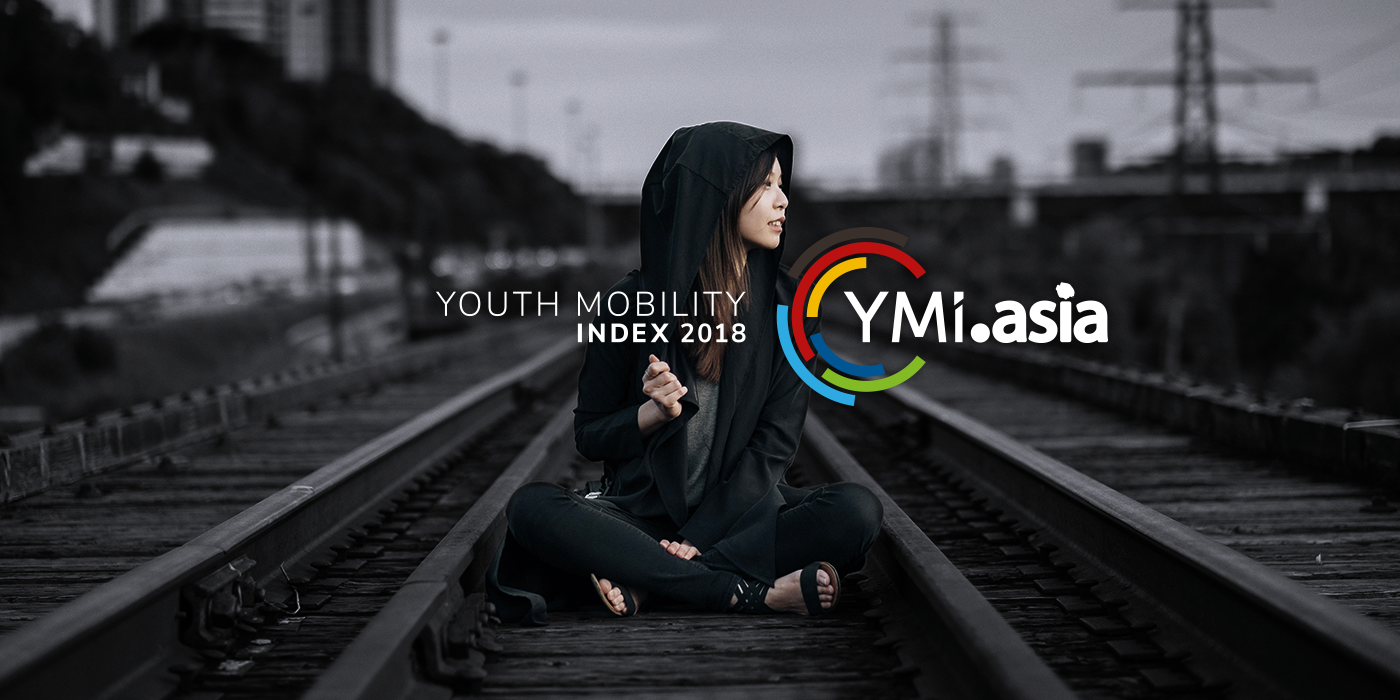 Taiwan is a nice place. This is the regular comment from almost everyone who travelled to Taiwan. However, for those young Taiwanese looking for jobs they want, they might not give the same comment. In Taiwan, though the overall employment rate remains...
read more