In 1947, Britain formally handed India its political independence. Though being freed from the British government for 72 years, how much freedom India is actually having nowadays, especially for its younger generations? Is a young Indian truly free to choose the way they wish to live, develop their careers, speak, believe, create or even what to wear?
Though India is now considered a tiger cub economy with GDP significantly growing, the level of freedom has not gone on a par with the rapid economic growth in the last few decades. Do Indians got the freedom of speech or freedom of protest? We might get some hints from how a local media was suppressed for its criticism towards government by the ruling party, and how a newspaper was banned for its anti-India protests. Therefore, it is within expectation that Youth Mobility Index ranked India as #11 for its social tolerance and government tolerance, proving freedom does not have a correlation with prosperity in the nation.
Moreover, the report rated the nation the worst on its spirituality tolerance (#20), making its overall tolerance ranking at #18, falling towards the bottom of the listing among 20 Asian localities. Take the most-followed religion Hinduism (nearly 80% ) as an example as it brings strong influence to the country in all its forms. The Indian caste system developed from Hinduism, even in modern-era India, limits social interactions among people in different classes, limits who you marry and even what food you eat.
Youth Mobility Index reported that the gender inequality of India is ranked as #14 out of 20 Asian localities. More details could be found from World Bank data. Indian women (aged above 25) had a significantly lower English literacy rate as well as a lower percentage of receiving a bachelor-level education. In addition, women tend to have a higher chance of unemployment so they tend to work for unorganized and informal companies, so not to mention income. The severe gender inequality is not limited to education and career. When it comes to daily life, women are not free to pick their own preference. In India, women are frequently accused of wearing "inappropriate" attire, which technically means skirts, pants or jeans when people talk about attire or sexual assault incidents. The path to reach gender equality seems still a long way to go in India.
However, when looking at the bright side, India maintains an ideal business environment with superb tolerance from business stakeholders (#5), and moderate STEP freedom (#8) (namely social, technical, economic, political) on business, which is especially favorable for startup entrepreneurs.
To discover what moves young Asians, learn more about the Youth Mobility Index (YMi.asia) at www.ymi.asia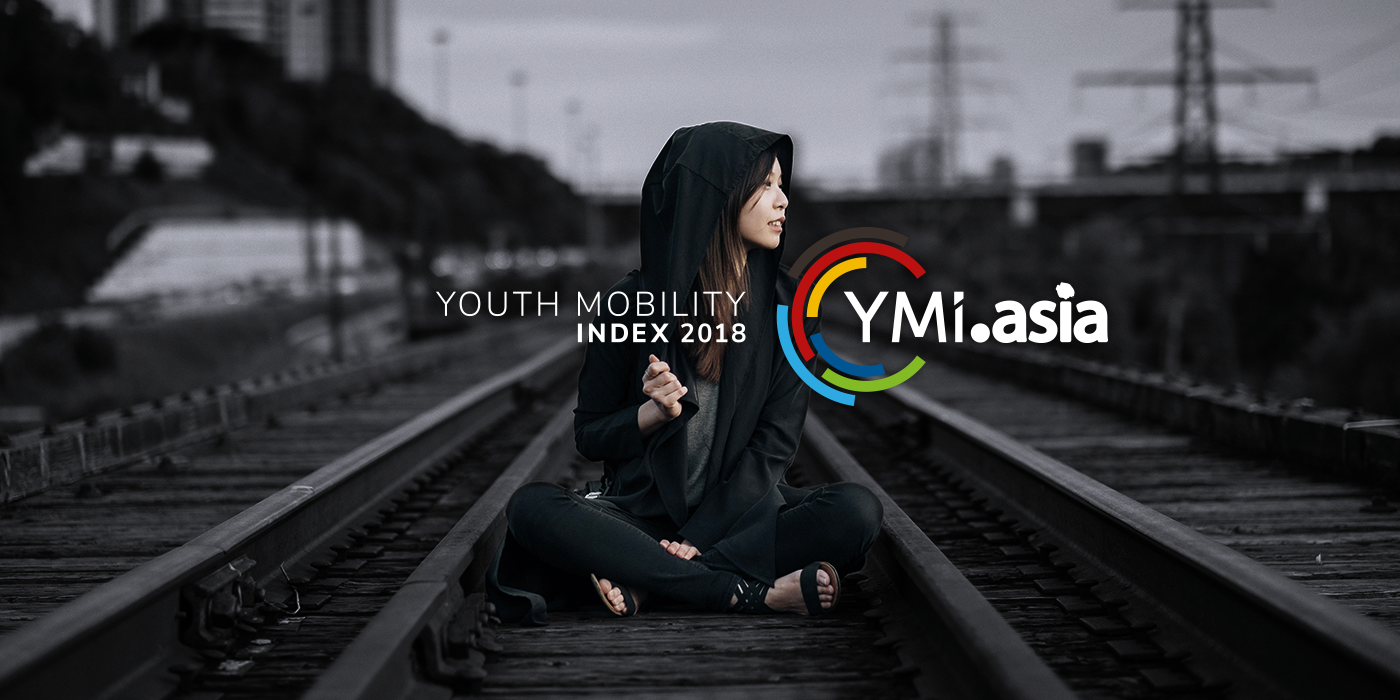 Taiwan is a nice place. This is the regular comment from almost everyone who travelled to Taiwan. However, for those young Taiwanese looking for jobs they want, they might not give the same comment. In Taiwan, though the overall employment rate remains...
read more