Relocating to an Asian locality is not only about the money and the people. Whether you could live happily is largely related to the freedom and tolerance of a locality. Imagine you would be isolated if people found out you are a homosexual person or you would get frustrated if your business development faces tons of restrictions. Then actually how free is Asia?
By just looking at the restrictions imposed by the government or in the business environment, the Philippines and Hong Kong are ranked the top on the list of the stakeholder freedom, according to the Youth Mobility Index (YMI.Asia). In the Philippines, the imposition of free trade zones, including PEZA zones, provides entrepreneurs with incentives as well as dynamic, responsive and client-oriented ethics. On the other hand, Hong Kong remains as a free port where no tariff is charged on import or export of goods while no barriers are maintained on trade.
However, the above ideal business environment is not consistent throughout Asia. For instance, Myanmar is on the other end of the spectrum. Foreign businesses usually take a long time to set up, while the customs clearance can take three days or longer to complete. The imports and exports are not efficient as the trade tariffs are complicated and unpredictable.
As far as social tolerance and freedom are concerned, Taiwan is named the best locality to stay as per numerous research results including Youth Mobility Index. In Taiwan, though same-sex marriage is not legalized at this moment, the locality gets closest to the right among other Asian localities. Apart from Taiwan, Thailand also scores high on the Gay Happiness Index. While in India, people are still debating what women should wear or how they should behave in public.
Laos, falling to the bottom of the list of STEP freedom, offers limited freedom on economic and political issues. In at least three cases, individuals were apparently arrested for comments they posted while working abroad.
Taiwan, same as Japan and South Korea, runs competitive elections regularly and fairly under its modern democracy, while the rest of other Asian localities practise electoral democracy, electoral authoritarian or even one-party authoritarian such as China and Vietnam.
In case you are a spiritual person, Japan, Taiwan, Singapore, the Philippines (apart from some areas such as Mindanao) and Cambodia are good to go. Those atheist nations such as China and Vietnam would unlikely be an option for you. Religious intolerance rises in some localities such as Malaysia where Muslim is a major religion and the people at risk are some ethnic minorities, atheists and Christian Malays. Religious intolerance also happens in India as Hindu-nationalist groups alienate non-Hindus or lower-caste Hindus.
With an understanding on the social tolerance and freedom in Asian localities, it creates a better picture of your life if you are going to relocate to that place since the freedom and tolerance could possibly lead to a state of harmony and prosperity for a locality.
To discover what moves young Asians, learn more about the Youth Mobility Index (YMi.asia) at www.ymi.asia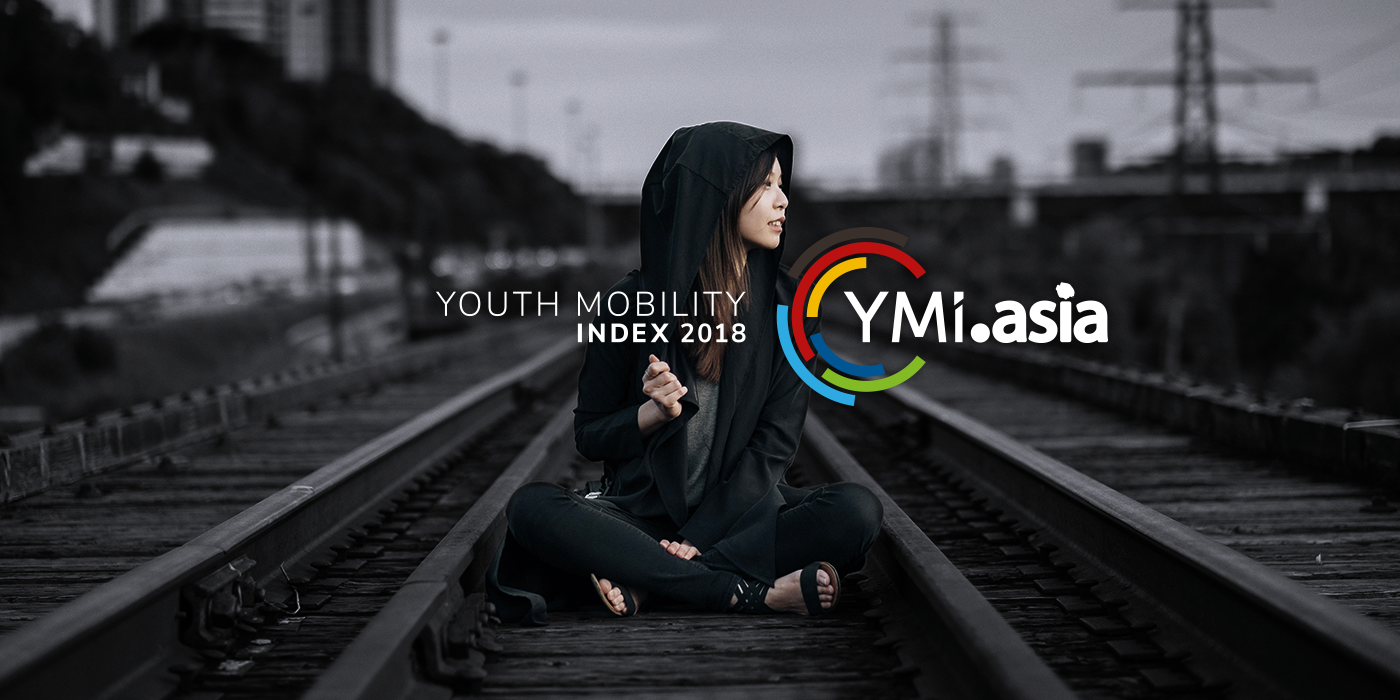 Taiwan is a nice place. This is the regular comment from almost everyone who travelled to Taiwan. However, for those young Taiwanese looking for jobs they want, they might not give the same comment. In Taiwan, though the overall employment rate remains...
read more
If you are asked what makes an ideal environment for startups, you would probably say money, people and support. Hong Kong exactly got everything an entrepreneur would need to start up a business. Additionally, the locality enjoys its proximity to mainland China which brings more benefits to the entrepreneurs in Hong Kong.
read more