When we mention Silicon Valley, there might be more than one place popping up in your mind other the actual one in California. Silicon Valley is now a universal synonym for a startup hotbed. In fact, start-up scene is mushrooming across the globe especially in Asia. It seems every locality is calling itself Silicon Valley of the East, namely China, Bangladesh, Vietnam, Japan, and Hong Kong. So where in Asia is the ideal place that welcomes those 'expat -preneurs". Apart from the funding that we have talked about, let's discover how the policies and systems implemented by government authorities in Asia benefits foreign entrepreneurs during their entrepreneurial journey.
Japan
Japan government, in order to attract non-nationals, offers "business manager" visa in regions such as Tokyo, Aichi, Hiroshima Prefecture and Fukuoka, provided that the applicants submit requests with agreement on hiring two citizens and a capital of at least 5 million yen. In return, they would be granted a 12-month visa to prepare their business and secure funding. Fukuoka City shows a more generous and friendly gesture by offering a startup package that includes financial aids, tax reduction and the usage of Startup Café which provides complimentary one-stop service needed by the entrepreneurs.
Taiwan
Taiwan encourages foreign entrepreneurs to start up their business in the locality by granting the entrepreneur visa and subsidies. Upon fulfilling a set of criteria regarding finance and business model, entrepreneurs would be provided with one-year residency and extra visas for team members to stay for incubating their startups.
China
Shenzhen has long been called Silicon Valley of the East, being developed for over three decades from a small fishing village. China government indeed contributes effort to cultivate its startup ecosystem. For example, foreign graduates of universities on the Chinese mainland can apply for a two-year residence permit so that they could stay to work on their startups, especially in Shanghai that has the largest foreign population in China. There are places foreign entrepreneurs could seek assistance in Shanghai, such as Venture Valley at Tongji University, which provides its students and graduates free office space, company registration and funding support. Other cities such as Hangzhou and Beijing are doing a lot to the advantage of foreigners, such as offering foreign entrepreneurs subsidy and streamlined applications for visa and residence permits.
India
India government launched the revolutionary Startup India Initiatives with activities held in 19 states in the country. The plan helps local entrepreneurs or startups eliminate financial challenges, such as legal support, financial aid, tax exemption, while 80% of the obligations are withdrawn when it is needed to register patents. Rajasthan Government takes one step forward as they invite local students to travel to Silicon Valley, US, in hopes of nurturing those 'students-preneurs' for their prosperous future. However, being a foreign entrepreneur to step into India would be another story. Greg Moran, the founder of ZoomCar, expressed his challenging situation in India, saying India has yet to replicate a pro-free market model with less bureaucracy and more deregulation. But, recently, the expats' paradise, Goa, made an exception. It rolls out Goa Startup Policy to foster innovation and attract foreign entrepreneurs.
Singapore
Singapore is mostly named as Silicon Valley of Asia. Apart from its large amount of funding opportunities, especially for tech startups in Southeast Asia, the government also gives tremendous support under the scheme called Startup SG, including supportive initiatives on business infrastructure, tax incentives, cash grants and financial aids, provided that you had successfully registered a Singapore company.
For the meanwhile, there are still many more Asian localities worth putting on your watchlists, such as South Korea, Vietnam, Malaysia, Bangladesh and Thailand. With favourable government policies, familiarization of local culture and grasping an ideal opportunity, a great business will prosper in the right locality.
To discover what moves young Asians, learn more about the Youth Mobility Index (YMi.asia) at www.ymi.asia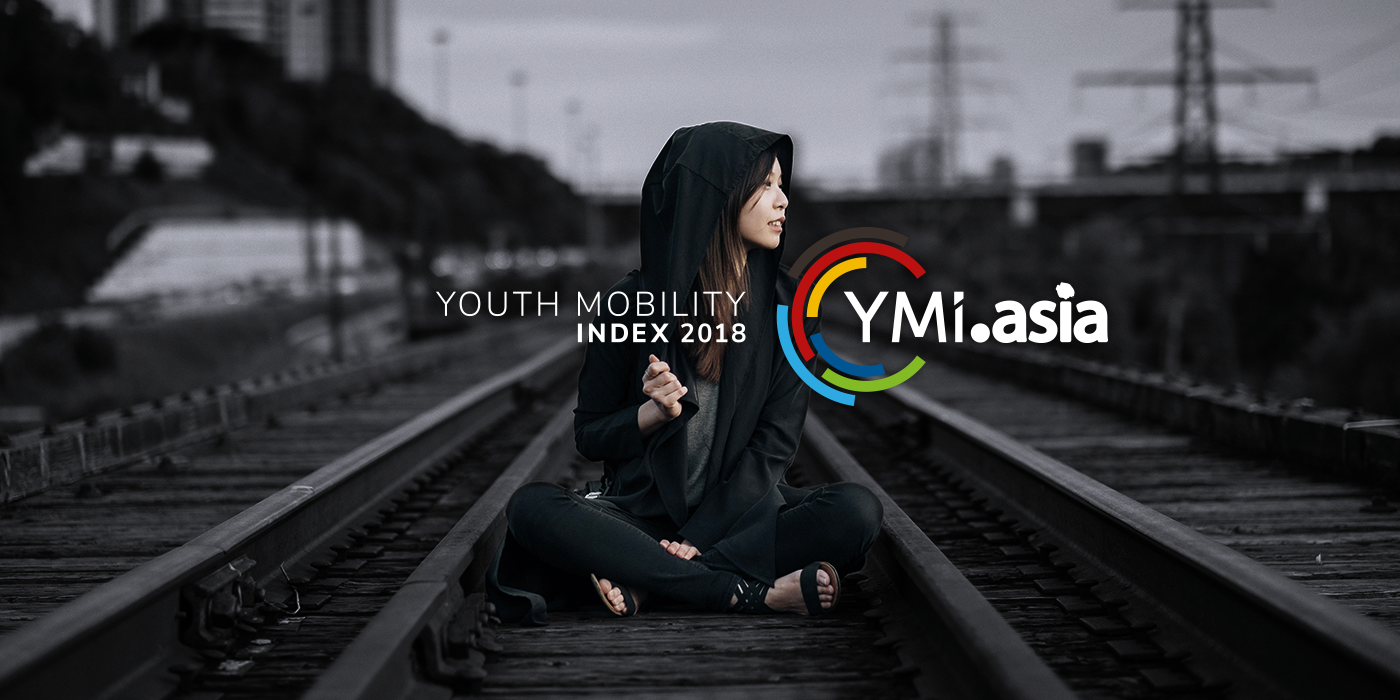 Taiwan is a nice place. This is the regular comment from almost everyone who travelled to Taiwan. However, for those young Taiwanese looking for jobs they want, they might not give the same comment. In Taiwan, though the overall employment rate remains...
read more