We always hear "Knowledge is power" and "Knowledge is the pathway from slavery to success". However, first of all, we have to learn reading and writing, so that we could catch up with the world and finally get an access to the tremendous world of knowledge. Though the overall literacy rate around the world is rising from generation to generation, in Asia, being literate is not taken for granted. Plenty of developing localities in Asia region remain low in the overall literacy rate, according to Unesco Institute of Statistics. (Figure 1)
For example, the literacy of people in Bhutan (64.9%), Nepal (64.7%) and Pakistan (56.4%) falls below 70% of the general population, while some localities are slightly better, such as Laos (79.9%) and Bangladesh (72.87%), though some of the Asian localities are already considered advanced such as Thailand (96.7%), Singapore (96.8%) and Taiwan (98.7%). It could be explained that the older population in developing localities may not have had the same opportunity to get an education as those in the developed ones.
(This video shows the localities with the top literacy rates.)
As we should look forward to the future, we'd care more about the younger generation. If we look at the youth literacy (Statista 2015), especially those localities of the low literate populations, we see a totally different picture. Unexpectedly high literacy rates are found among the younger populations in these localities, such as Bhutan (92.04%), Nepal (89.85%), Pakistan (73.71%), Laos (90.3%) and Bangladesh (83.2%). Comparing the youth literacy over the general population literacy tells the youth literacy advantage, which is included in Youth Mobility Index report by DotAsia.
It also reveals a ranking of localities according to the youth literacy advantage and turns out we found this interesting order: Bhutan (#1), Nepal (#2), Bangladesh (#3) and Pakistan (#4). According to the report, in these developing localities, the younger workforce has the advantage to be more mobile. In the coming decade, we will need more jobs with satisfying salaries for these young people. Otherwise, they will leave and keep travelling between localities for better opportunities until they got great ones.
Japan is an exception. Though it has a high youth literacy rate, it has a low youth literacy advantage because its general population is similarly literate. However, the Japanese youth still got an advantage over the entire race since they have great employment stability, youth migrant force advantage and digital native advantage (Figure 2).
Facing the challenge, localities like Nepal and Bangladesh have to create more job opportunities or provide them with more adequate training. Otherwise, the workforce will turn to go out of the countries. The unemployment rate of these literate youth not only damages economies but also disrupts social structures. On the contrary, it might be good news for some developed countries that they could attract those cheap and literate labours by implementing certain overseas employment policies.
To discover what moves young Asians, learn more about the Youth Mobility Index (YMi.asia) at www.ymi.asia
To discover what moves young Asians, learn more about the Youth Mobility Index (YMi.asia) at www.ymi.asia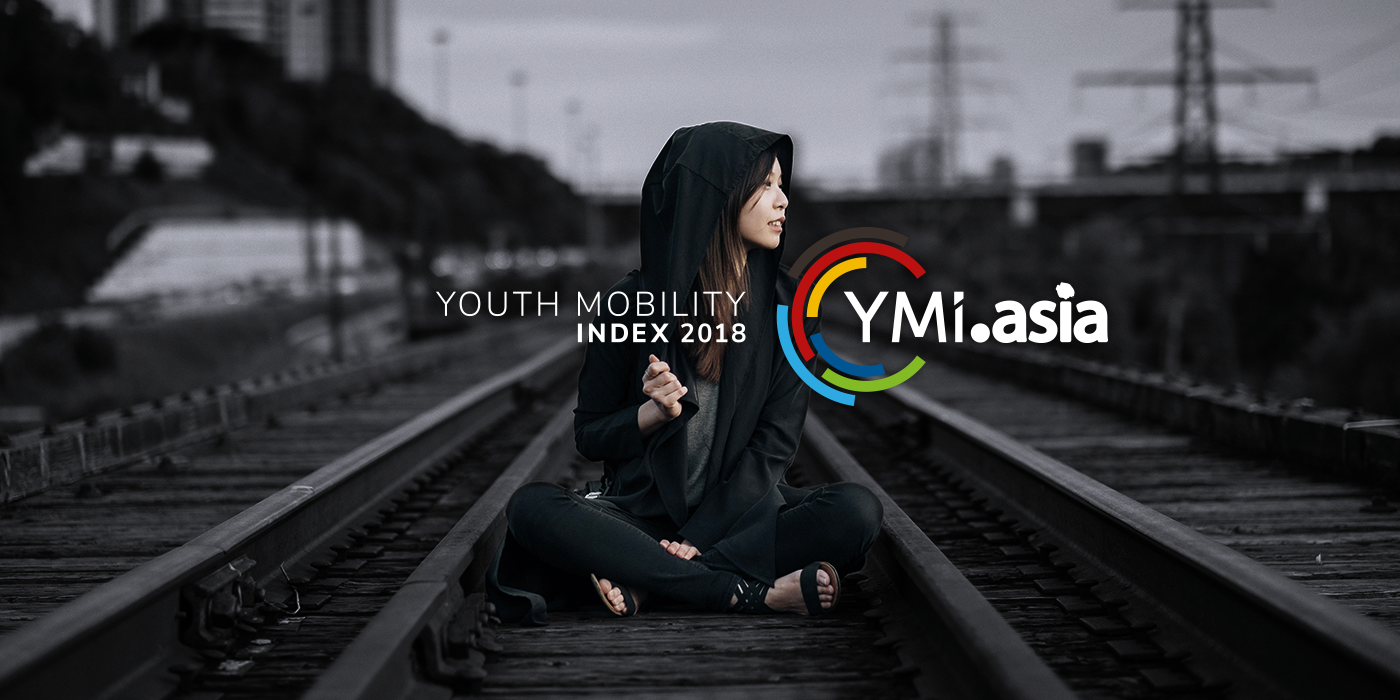 Taiwan is a nice place. This is the regular comment from almost everyone who travelled to Taiwan. However, for those young Taiwanese looking for jobs they want, they might not give the same comment. In Taiwan, though the overall employment rate remains...
read more