No matter whether you are an Asian or non-Asian, living abroad in an Asian locality could be a totally different experience from that of your own countries. Even within Asia, the culture is extremely diverse and it could be wonderful or weird to you. Understanding the local culture or even the subculture could effectively help you blend in the new living. Or take a look at the followings before you uproot and live in Asia.
1. How much English do Asians speak?
For those localities being long scored well for expatriates in Asia such as Singapore, Hong Kong or Manila, English speaking ability of the citizens would definitely not an issue. But for localities such as South Korea, Japan, or some second- or third-tier cities in China, communicating in English with locals would be another story. Though the English language is taught in school in these localities, their verbal language skill in English might not reach the basic conversation level. So be prepared to learn some local language for daily use or at least download few mobile applications for translations. This could bring you much more convenience, show some respect to local people, or save you from the cases such as getting ripped off by taxi drivers, especially in less developing countries.
2. How to save face without losing face?
It is a common cultural value in Asia to save face for others or themselves. You might hear people saying "yes" to you even though it is a "no" in their heads. Or they often use mitigations such as explaining something indirectly or avoiding the expression of their own feeling, in order to maintain harmony or try not to "lose face". You might easily get frustrated or even annoyed if you are not familiar with this Asian culture, especially in workplaces. Just be more patient and avoid pointing out mistakes directly, for example, when you are sitting in front of a sushi chef or in a meeting room of a Chinese office.
3. How to say hello in Asia?
When you first start your work life or university life in another Asian locality, you will encounter a lot of greetings with local people. Cheek-to-cheek kissing and hugging are both not common in Asia. As Asians would rather want a comfortable distance, saying hello in Asia does not involve touching each other. Familiarize yourself with some local greeting phrases and say it with appropriate gestures. For example, in Indonesia and Thailand, people greet with a prayer-like gesture, while in Japan, people slightly bow to each other.
4. How spicy is Asian cuisine?
Though Asian cuisines are very diversified, there is one similarity. Most cuisines contain spicy dishes. For example, Sichuan hotpot and Hunan spicy beef from China, tom yum from Thailand, devil's curry from Malaysia, indomie goreng pedas mampus from Indonesia, ghost chili vindaloo from India, fish curry from Sri Lanka and even Japanese ramen got a spicy version. Asia's full of spicy foods. It is a paradise for spicy food lovers. For those who cannot take spicy food, you'd better look at menus carefully or check with servers to make sure the dishes you order suit your taste buds.
5. How to behave in public?
Your behavior in public is also another way to show respect to the local culture in Asia. For example, last year in Thailand, people avoided wearing colorful clothes in mourning for the king. In localities that is primarily Muslim such as Bangladesh and Indonesia, the female is recommended to cover up. In India, female and male holding hands or expressing affection in public might receive negative responses, while male holding hands with male publicly is absolutely normal. So behave yourself and adapt to the local culture.
6. How to blend in with locals?
To engage yourself in the brand-new local lives and get to know the local people is probably one of the reasons you live abroad. However, sometimes social integrations might not go as well as expected due to the cultural difference or during the first few months. Join social networks for expats in Asian cities, such as Link Expats, chambers of commerce, or co-working spaces. It is helpful for you to establish both friendship and business network.
For other factors affecting your decision on where to go, such as visa convenience, university reputation, import and export, living cost, salary, sustainability, refer to DotAsia's Youth Mobility Report that ranks 20 Asian localities according to 216 social indicators.
To discover what moves young Asians, learn more about the Youth Mobility Index (YMi.asia) at www.ymi.asia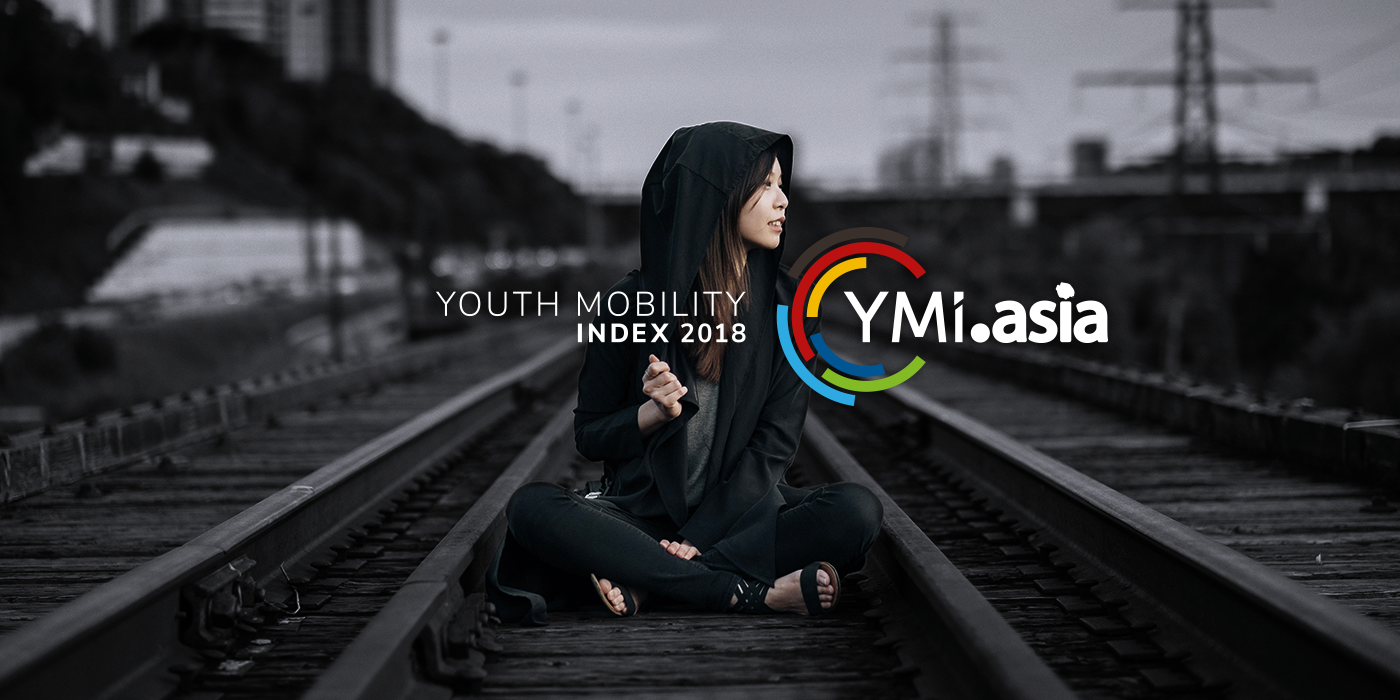 Taiwan is a nice place. This is the regular comment from almost everyone who travelled to Taiwan. However, for those young Taiwanese looking for jobs they want, they might not give the same comment. In Taiwan, though the overall employment rate remains...
read more