You have probably heard that people keep fighting for LGBT equality or ethnic equality and progress has been seen. However, for the long-lasting battle on gender pay gap, the wrestling looks the same severe as that in the past across the globe. The fact that up to now there is no country in the world where women earn more than men do is still daunting, so as not to mention Asia. According to the research by OECD, all developed countries recorded gap between the women's salary and the men's salary, ranging from 1.8 percent to 36.7 percent less than the male median wage, where Japan and South Korea were ranked as one of the bottom three countries.
The Youth Mobility Report established by DotAsia Organisation featured the gender and income equality for 20 Asian localities. Ironically, Japan and South Korea topped the list among other Asian localities, especially those developing countries. It tells us that the inequality in the salary between the sexes is far more serious in Asian localities. Those fall to the bottom of the list, including India, Bhutan, Indonesia, Laos and the Philippines. Those having narrower gender pay gap in Asia belongs to Thailand, Vietnam, Malaysia, Sri Lanka and Cambodia.
It would become one of your concerns if you decide to establish your career in one of these Asian localities. Asia still got a long way to go. Here are few Asian localities that worth looking at:
Philippines
Youth Mobility Index Gender And Income rank:  #20
The Philippines was renowned as one of the most gender-inclusive countries in the world after being ranked by the World Economic Forum. However, when it comes to the income, the Filipino women on average earn $100 for every $140 that men earn. Luckily, the country is doing a lot in training up women with skills such as management and technology, so that they could compete with men in more occupational fields.
India
Youth Mobility Index Gender And Income rank:  #19
The social issue of preference for boys exists for long in India, leading to a lower social status of women. The role of Aamir Khan in the movie <Dangal > is rare in the reality. So it is not surprising to expect the big gender pay gap in India.  According to Monster Salary Index, in India, women earn 20 percent less than men do.
Japan
Youth Mobility Index Gender And Income rank: #2
Contrary to India, Japan is a high-income and high-education locality with an advanced economy, modern civilization, and democracy. But what is similar to India is its frustrating gender inequality that persists in the society. The unequal power relation between the genders exists everywhere, especially in workplace hierarchy. As a result, the pay gap between the two genders falls under 27 percent, which is considered high internationally but it was relatively low in Asia.
South Korea
Youth Mobility Index Gender And Income rank:  #2
As per the OECD, in South Korea, an average male working full times earns nearly 37 percent more than the female one. The lack of career-minded mentality in women could be one of the reasons since most women choose to leave their jobs after getting married and having children.
Taiwan
Youth Mobility Index Gender And Income rank:  #1
According to a survey published by MasterCard, Taiwan was ranked high on the list of women occupying the leadership positions in government authorities, making Taiwan a role model for gender equality. The equality also brings a narrower gap between the sexes. Research showed that women's pay lags 14 percent behind men's.
In order to close the gap, there is a need for these localities to catch up and step up. To create healthy work culture, or carry out educational campaigns on the importance of gender equality could possibly make some social change over time, fostering more equal opportunities in these Asian localities.
To discover what moves young Asians, learn more about the Youth Mobility Index (YMi.asia) at www.ymi.asia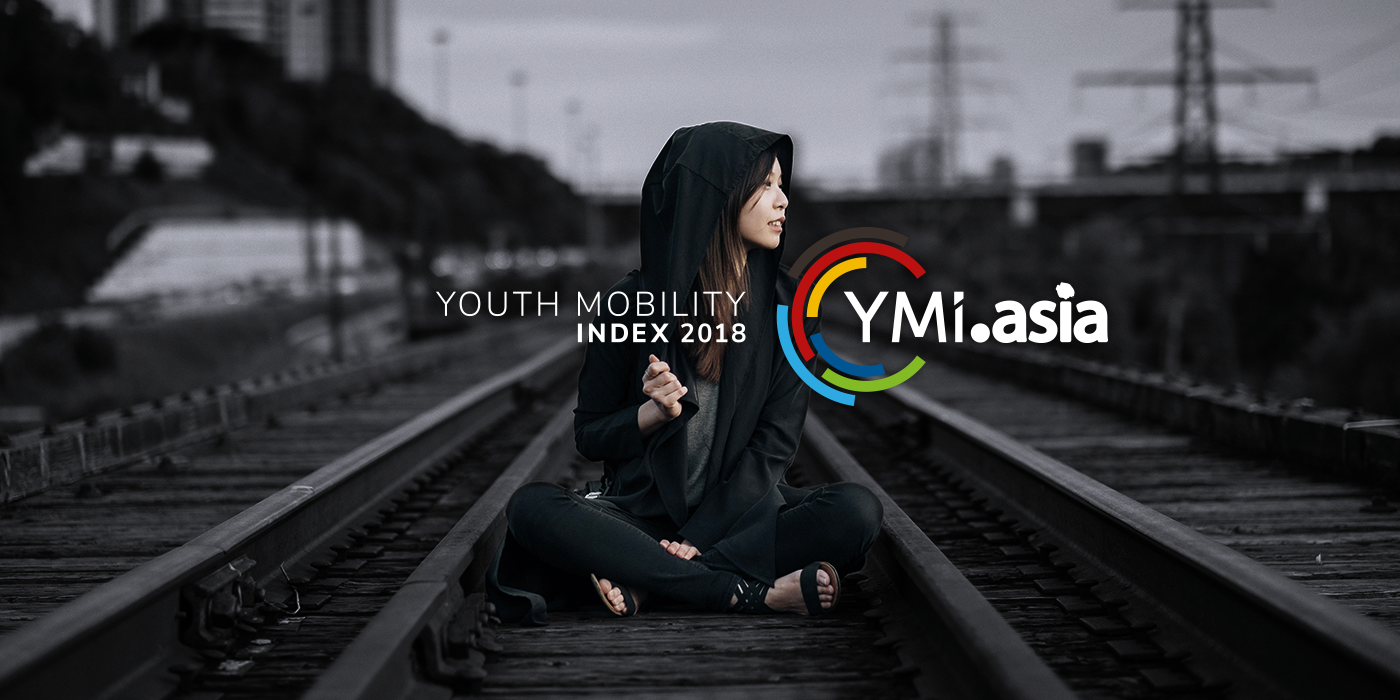 Taiwan is a nice place. This is the regular comment from almost everyone who travelled to Taiwan. However, for those young Taiwanese looking for jobs they want, they might not give the same comment. In Taiwan, though the overall employment rate remains...
read more