In the past, it is common for Asian people to graduate from universities in the U.S.A, United Kingdom or Australia. Nowadays, the scene has changed. In fact, there is an enormous choice of universities in Asia with thousands of scholarships awaiting your applications. In case you think these treasures do not belong to you, you'd really miss a lot. Seize these golden opportunities by applying one year ahead of the beginning of the course you feel interested.

Find a scholarship by country
Students usually look for a university in their favourite localities. As per Youth Mobility Index (YMI.Asia), here are the top three localities in Asia with the strongest inbound student mobility: Taiwan, Singapore and Japan. Let's see what type of support the governments offer to their potential students.
Taiwan
Through the government's Taiwan Scholarship Program, overseas high school graduates, who are the first-time applicants and achieved an excellent academic record, could receive tuition fee, up to NT$30,000 (US$1,014) every month for both non-degree and degree program study including a one-way flight ticket.
Singapore
Most undergraduate scholarships offered by the Singapore government supports the local Singaporean students. If overseas students take Singapore as their dream locality for education, they could turn to individual universities or some research institutes such as the Singapore International Pre-Graduate Award (SIPGA).that offers a monthly stipend of SGT$1,500 (US$1,132) for students in related subjects.
Japan
Japan government welcomes Asian students by offering both national and prefectural programs. For instance, there are six types of scholarships offered by the government supporting students such as research students, undergraduate students, and students in Japanese studies. The eligible students have to be recommended by the embassy and in some cases to be recommended by a university at the same time. Eligible students could have the tuition fee waived and receive a monthly stipend up to 148,000 yens (US$1,363) including a round-trip air ticket.
Prefectures such as Aichi attracts Asian students at the graduate level by providing scholarships in manufacturing programs. That will at the same time lead to potential employment opportunities within Aichi prefecture after graduation.
Pick your favourite university
Apart from the government authorities, universities in Asia also establish their own scholarships to attract students. First, find out which university you are interested, and then you could directly look at the school website for further scholarship information. Here are some examples:
Seoul National University
This highly ranked university in Asia is also South Korea's first national university. It provides international students with either partial and fully funded scholarship.
Tsinghua University
Being ranked as the second in Asia's Best University, this Chinese university has three available scholarship programs, including the collaboration with China government called Chinese Government Scholarship, their own scholarship for doctoral students and the one collaborated with Confucius Institute Scholarship.

Knock on doors of private organizations
It is hopeful to look for scholarships in Asia as private organizations such as banks or corporate giants are very willing to support international students. The Asian Development Bank establish Japan Scholarship Program for students in commerce and science fields. The program offers supports including full tuition fees, housing allowance and insurance. The chairman of Korea's steel giant, POSCO, establishes POSCO TJ Park Foundation that brings Asian students to Korea by offering scholarships, research grants, fellowship program, prizes and at the same time supports students in collaborated universities in other Asian localities.
To discover what moves young Asians, learn more about the Youth Mobility Index (YMi.asia) at www.ymi.asia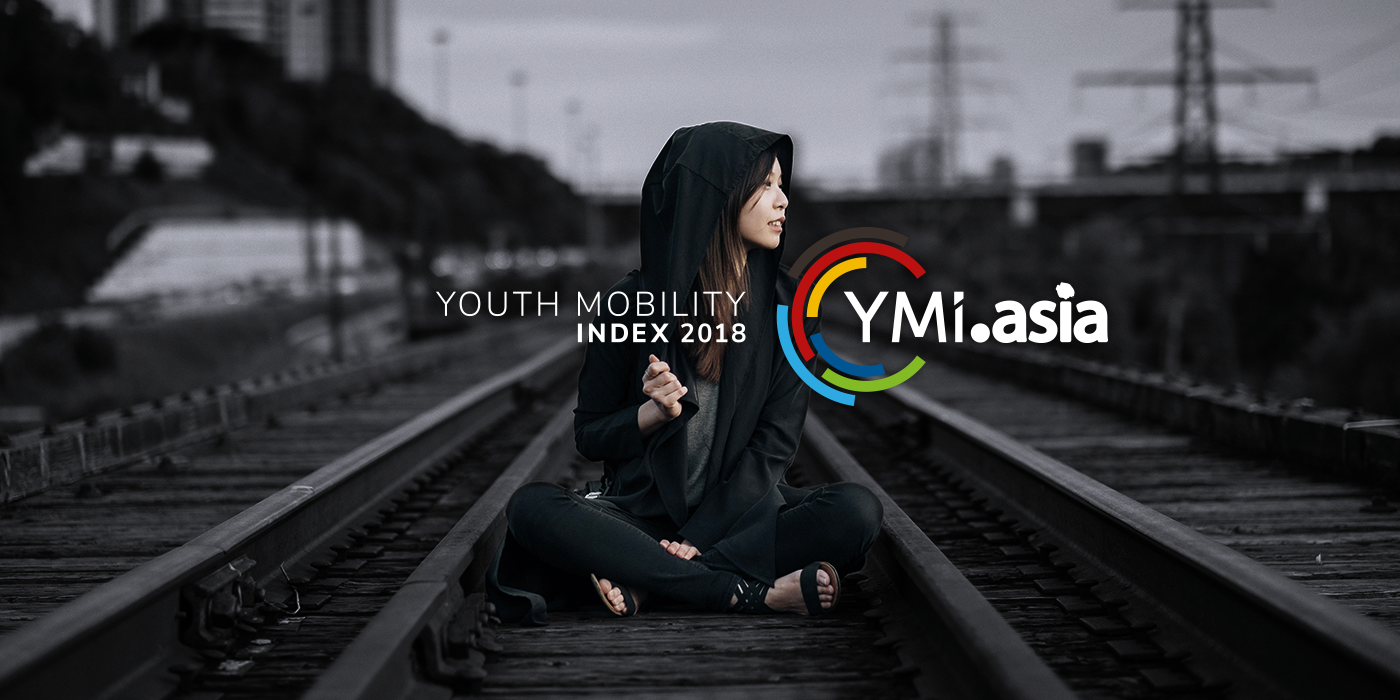 Taiwan is a nice place. This is the regular comment from almost everyone who travelled to Taiwan. However, for those young Taiwanese looking for jobs they want, they might not give the same comment. In Taiwan, though the overall employment rate remains...
read more