When we talk about Asia, Singapore is always placed ahead of the other Asian localities. For instance, as reported in Youth Mobility Index, Singapore was placed #1 on its ranking regarding youth mobility and the criteria includes the country's local tuition per quality, English proficiency, qualification reputation, export force, government funding on education, startup capital availability, GNI index and the internet factors, where Singapore consistently won first place. However, a recent news headline blew me away the other day – "Singapore had the highest rate of depression in Asia." So what's wrong with Singapore?
Strolling along the city-state of Singapore, you could probably soak up the atmosphere of prosperity. Everywhere I look I see neon signs of luxury brands, futuristic architecture, well-maintained city facilities, pedestrians lined with greens yet free of debris, and decent apartments occupied by racially diverse and highly educated citizens. While all Asian countries strive to boost their own GDP per capita, Singapore already reached the position of the top three countries with the highest GDP per capita. So where does the depression come from?

(Chart: YMI 2018 LifeX experience index of Singapore )
We might have to take a closer look at the life experience in Singapore. The Asia-focused Youth Mobility Index found that the lion city is ranked the last on its wildlife reserve and ranked almost the last on its traffic and commute time, while the cost of living is listed almost the top, projecting a picture of over-urbanisation, which has already been proved to be related to high prevalence of mental disorders.

( Chart: YMI 2018 sub-index tolerance & freedom )
Moreover, though Singapore looks good on the overall tolerance and freedom level, it actually showed certain unsatisfactory performance in individual indicators, such as government tolerance (#16) and gender tolerance (#10). The strict and conservative society restricts the citizens' behaviours, such as banning same-sex relationships and limiting the right to freedom of peaceful assembly. The old Singaporeans are comparably patriotic and more likely to go with the flow, while the younger Singaporeans tend to be less obedient. For example, the teen blogger Amos Yee was jailed for his view on race and religion, though luckily received asylum from the US at the end; and the annual LGBT event called Pink Dot is put under tight restrictions such as limiting the participation of foreigners and sponsorship from foreign companies.
Marking its 53rd anniversary this week, how Singapore will proceed from here? Does it choose to remain its strict policy or change its way of governance in order to cope with the age of millennials?
To discover what moves young Asians, learn more about the Youth Mobility Index (YMi.asia) at www.ymi.asia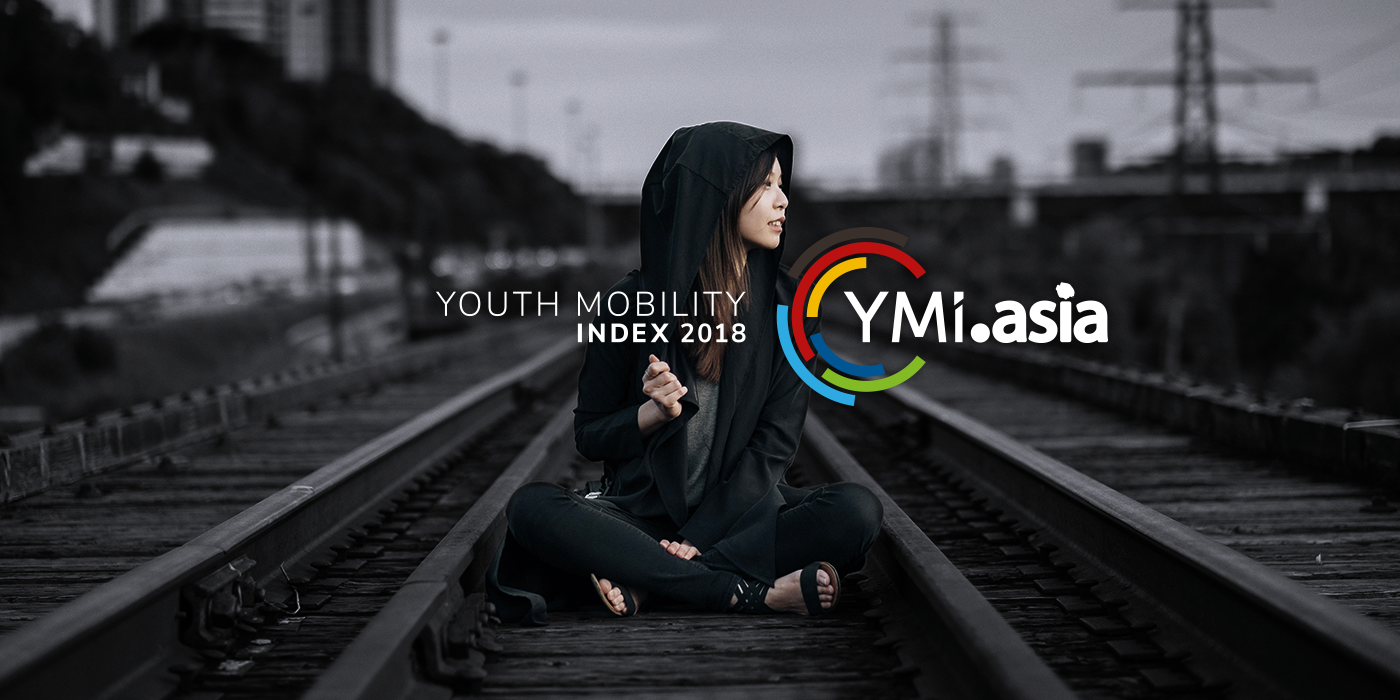 Asian millennials are often put in the spotlight especially when it comes to the global economy or consumer market, being named as potential big spenders. The millennials, particularly in China and India, have demonstrated superior spending power. According to MasterCard …
read more
It is undeniable that the social media has become part of our lives. To update yourself with the latest posting by the ones you are following is now our daily ritual. At the same time, how to build up a passionate fanbase seems like what many people are thinking in their heads. That's why we could see people taking selfies in every corner and the ultimate purpose is probably to attract followers to their social media accounts. Though there is not any magic formula to become a YouTuber or a popular Instagrammers, it is not rocket science anyway. Are you following?
read more