It is undeniable that the social media has become part of our lives. To update yourself with the latest posting by the ones you are following is now our daily ritual. At the same time, how to build up a passionate fanbase seems like what many people are thinking in their heads. That's why we could see people taking selfies in every corner and the ultimate purpose is probably to attract followers to their social media accounts. Though there is not any magic formula to become a YouTuber or a popular Instagrammers, it is not rocket science anyway. Are you following?

1. To find your niche and give a lesson
Connect yourself with your followers by sharing the knowledge and experience in the areas of your expertise. Tutorials such as the makeup lessons and cooking demonstrations have to be goal-oriented, practical, helpful and, most importantly, your followers build up a real connection with you so that they could learn more from you in the future. Asian-American makeup artist, Michelle Phan, is one of the notable tutors giving makeup lessons on YouTube. Her first-hand experience and beauty tricks plus the clear and interactive instruction made her a web star, winning over 8 million subscribers on YouTube and establishing her own brand of beauty products.

2. Being pretty is not enough
You are fortunate if you got a pretty face, toned body or sexy figure to show off. But it is not good enough to become the most followed one as people will get tired of the selfies easily. Tell the social media users one thing unique about yourself to stand out. The eyeball-attracting Singaporean, Chuando (@chuando_chaundoandfrey), does not only have a young yet cute face with a well-trained body but also being a model and photographer who is, surprisingly, 51-year-old, which gained him over 600 thousand fans on Instagram.

3. Show your true self and personal life
The age of showing the best and perfect side on the multiple social networks is over. Nowadays, the social media users expect to see the real life of a person and their most personal side. It is no difference to making a friend, knowing their characters and their personal life without any sense of distance. The Cantonese and English speaking Internet persona, Kae (@fruitypoppin), who attracts 1.2 million followers on Instagram, thoroughly showcases her life to the public. She posts selfies and short videos, in which she sometimes wears nice makeup, outfits and hairs, or sometimes wears pyjamas without any makeup at home, interacting with family members and expressing her adorable personality. She also shares both her Western and Chinese cultural influence in the feeds.

4. Take centre stage and show what you got
If you really got talent, social media is the best platform for showing it off. The Korean YouTuber, Sungha Jung, is a real web-born artist, owning 5 million fans on his YouTube channel where he posts videos of both covered songs and original songs and seeks advice on his playing. NigaHiga, a Japanese-American from Honolulu, has made himself a superstar on YouTube by posting his one-man short films while playing multiple roles or sometimes featuring his friends. The media provides perfect opportunities for him to perform his acting and singing talent filled with a sense of humour, attracting over 70 million views for his films and over 20 million subscribers. His high-quality editing and regular posting also contributed to his success.

5. Be innovative and impressive
Increasing hit rates is all about standing out from the crowd and innovation is the key because the social media users always expect the unexpected. The videos produced by the Chinese Internet celebrity, Ms Yeah, went viral in China. Those videos show how she prepared foods at work by making use of the office supplies, such as frying crepes on a computer case. This viral idol now has 383 million followers on Weibo, 3.7 million followers on Facebook and 1.6 million subscribers on YouTube. Another Internet celebrity from Japan, Hajime, constantly give himself unprecedented challenges such as smoking 14 e-cigarettes at one time and eating 500 strawberries in one shot, attracting over 6.1 million subscribers to his channel.

6. To express social value
Make yourself a representative of certain social values in order to attract the like-minded people to your fanbase. It is much easier to arouse resonance for whatever you do. The Chinese comedian, Papi Jiang, appeared as an older millennial, a white-collared, a down-to-earth single woman who genuinely upholds the value of integrity and loves to make jokes about hypocrites in a sarcastic way. And her video production proved that content is king. She has accumulated over 44 million followers across multiple platforms such as Weibo, Douban and YouTube. She was also crowned No.1 online celebrity in 2016 by China media.
Youth Mobility Index (YMI.Asia) framework provides a comprehensive set of indicators for youth digital mobility to be considered and can be used as a valuable tool to understand the Asian Youth nowadays.
To discover what moves young Asians, learn more about the Youth Mobility Index (YMi.asia) at www.ymi.asia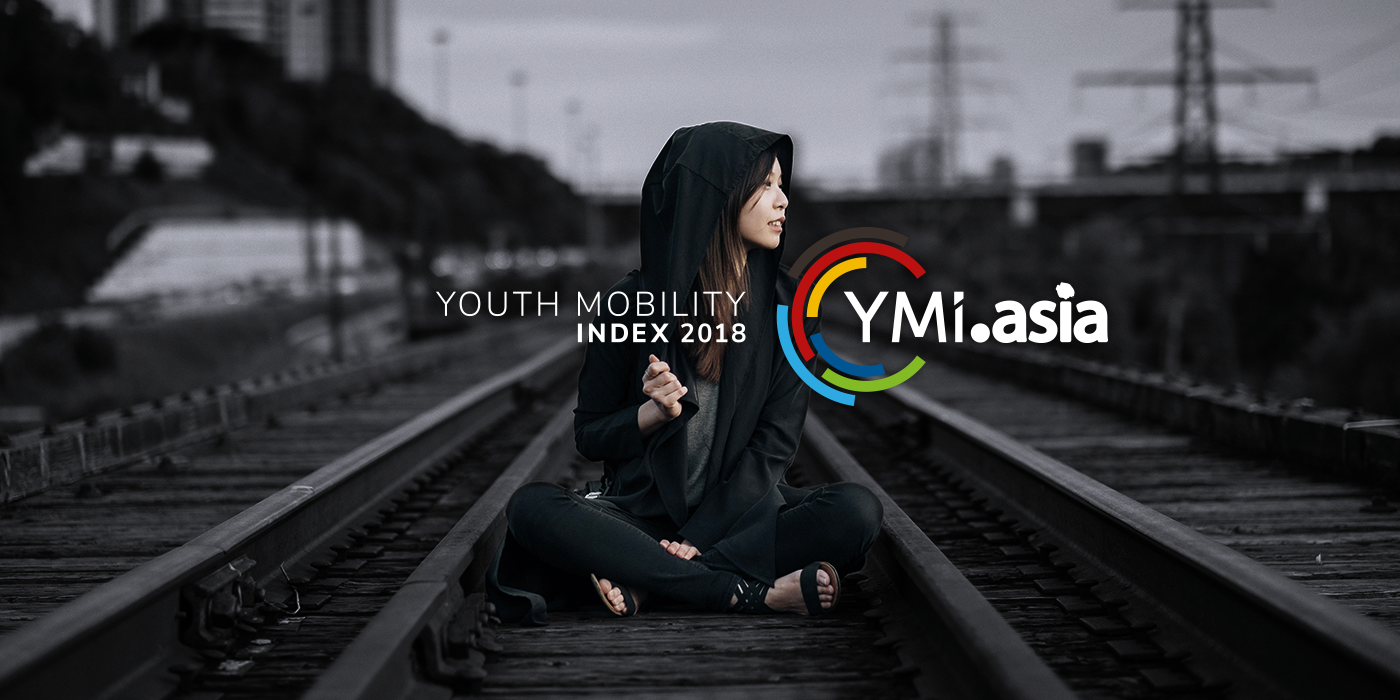 Taiwan is a nice place. This is the regular comment from almost everyone who travelled to Taiwan. However, for those young Taiwanese looking for jobs they want, they might not give the same comment. In Taiwan, though the overall employment rate remains...
read more