If you are asked what makes an ideal environment for startups, you would probably say money, people and support. Hong Kong exactly got everything an entrepreneur would need to start up a business. Additionally, the locality enjoys its proximity to mainland China which brings more benefits to the entrepreneurs in Hong Kong. Reported in Youth Mobility Index, Hong Kong is ranked the first in both outbound and inbound mobility for entrepreneurship.
Money
It is no exaggeration to call Hong Kong the next Silicon Valley. Hong Kong has been under the spotlight from Chinese corporations and venture capitals, such as Mindworks Ventures, Vector Ventures, and Alibaba.
To incubate startups innovating in emerging technology, Hong Kong X Technology Fund invested almost USD 20 million in 18 Hong Kong-based startups. A platform called LinkedSmart organised by Hong Kong and mainland China government accelerates collaborations between entrepreneurs in Hong Kong and investors around the world.
One of Hong Kong's major initiatives to support startups is the Innovative and Technology Venture Fund which allocates USD 3 billion since 2015. Apart from government, some private corporations also participate to accelerate the growth of startups, such as Betatron representing a network of investors; and Blueprint offered by Swire.

Photo: WeWork
Support
The biggest support from Hong Kong government is actually not to imply any constraints on trading. The hands-off approach provides a free port to boost import and export force that benefits trading-related industry starters. In recent years, the government actively contributes some efforts as they provide entrepreneurs with supportive programmes, such as Cyberport Incubation and Incu organized by Science Park. InvestHK organizes events for entrepreneurs every year to help them blend into the startup community.
Besides, a startup entrepreneur could obtain support or advice from the other entrepreneurs in some co-working spaces in the city, such as CoCoon, The Hives and WeWork.
People
Hong Kong is truly a talent pool where startup companies could hire people of different cultural backgrounds and language competency. The best part is most of the employees are able to speak English and this is a great advantage to attract foreign startup founders to come to Hong Kong.
Location
Hong Kong has long been served as the centre of Asia while at the same time as a gateway to China. For any companies looking for expansions in China, Hong Kong is the start point for their entrepreneurial journey. On the other hand, establishing a Hong Kong-based company could benefit the convenience of manufacturing supplies from mainland China through channels such as Taobao or Alibaba.
To discover what moves young Asians, learn more about the Youth Mobility Index (YMi.asia) at www.ymi.asia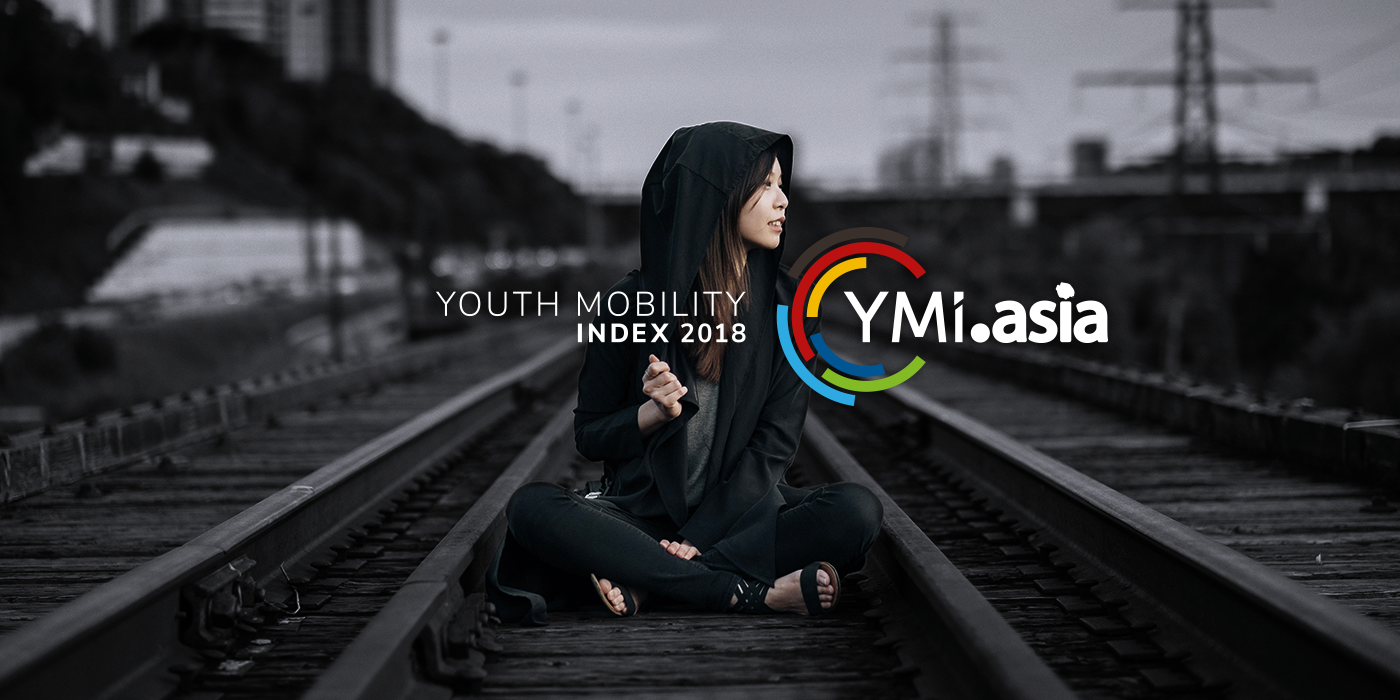 There is no better time to start a business in Indonesia. Entrepreneurs in Indonesia are enjoying the most ideal business environment in the history of startups. As per the report of Youth Mobility Index 2018, Indonesia is ranked #7 on its startup capital...
read more